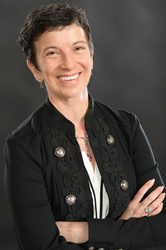 It's hard to find reliable and effective ways to recognize your staff. Wambi solves that problem.
PHILADELPHIA (PRWEB) May 16, 2019
Wambi, a leading workforce engagement company driving compassionate healthcare, announces that Dr. Bonnie Clipper, DNP, RN, MA, MBA, CENP, FACHE will be joining the company as Chief Clinical Officer.
In this role, Dr. Clipper will oversee clinical innovation, user experience, and development of new product features that create value for Wambi's clients, nurse leaders and their teams. Dr. Clipper identified Wambi as a best in class solution making a significant impact on the lives of care providers, nurse leaders, and ultimately, patients. "I was attracted to Wambi's approach of improving the patient experience by directly empowering the clinical teams that care for them. I also truly believe in the motivational influence of competition and gamification, both of which set Wambi apart in a crowded health IT landscape," says Dr. Clipper.
At its core, Wambi delivers an employee engagement and recognition platform powered by the voices of patients and their families. The system enables patients to express gratitude for those healthcare professionals who tended to them during the time of their care and leverages this data to drive engagement, reduce turnover, and improve the patient experience.
Dr. Clipper, a former Chief Nursing Officer, has spent her career focused on innovation in the nursing profession. In her most recent role as Vice President of Innovation at the American Nursing Association (ANA), Dr. Clipper mobilized nurses to think like innovators. "Nurses know what tools they need. They are well-equipped to identify what technologies do not currently exist but, if created and adopted, could bring positive change to the nursing field," she remarks. "It's hard to find reliable and effective ways to recognize your staff. Wambi solves that problem."
As a thought leader and sought-after speaker on nursing innovation, Dr. Clipper will aim to demonstrate the power of real-time patient feedback and recognition to both domestic and international communities of healthcare leaders. Wambi CEO Rebecca Metter explains, "We are absolutely thrilled to have Bonnie join the Wambi family. With her extensive background in clinical innovation, Bonnie brings a deep knowledge and important perspective that will further delight our clients and increase awareness in the healthcare industry."
Like us on Facebook
Follow us on Linkedin
About Wambi
Wambi delivers an employee engagement and recognition platform informed by real-time patient and family feedback. Through its gamified digital platform, Wambi creates a real-time feedback loop between patients and healthcare workers. This arms individual employees with their own performance data, fueling meaningful recognition while promoting autonomy and inspiring behavioral change. With Wambi, hospitals and health systems have demonstrated improved employee engagement, decreased turnover and burnout, and elevated patient experience. Watch Wambi's Story told by Inventor, Alex Coren, here, and view our video of a day in the life of a nurse using Wambi here.