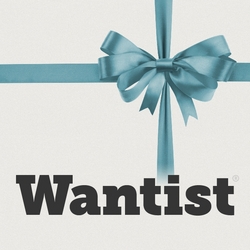 We wanted an application that was as insightful as a great sales person.
Portland, OR (PRWEB) November 23, 2010
This holiday season Wantist.com, a new website for finding gifts, gives shoppers the upper hand in their gift search. Simple filters like quirky or edible for the gift, and geeky or sophisticated for the recipient, let shoppers scan a curated collection from all over the web, and find a gift in seconds.
Created for everyone who draws a blank when it comes time to give a gift, Wantist.com gives shoppers a place to start, and finish, their gift search.
"You want to give something unexpected, something personal, when all of a sudden it's like you barely know the person and your brain has perfect recall of the Snuggie and nothing else," says Brittany Reiff, Co-founder of the new site.
"Instead of browsing the same old stores or looking for the needle in the haystack with a web search, we wanted an application that was as insightful as a great sales person, with recommendations for the best gifts from stores all across the web."
Every gift on Wantist is hand-picked, sorted and organized to make shopping for a gift simpler. The collection of gifts is continuously updated to fill gift-finding needs for any occasion, year-round.
In addition to its simplicity, Wantist is designed to make the often overwhelming and last-minute efforts at finding a gift more enjoyable. The site uses a one-sentence interface with fill-in-the-blank filters to display gifts by type and personality.
"You say 'I'm looking for something quirky for someone artistic,' and there you go—hand-picked quirky gifts for your artistic friend."
Links:
Wantist - http://wantist.com
Wantist blog - http://blog.wantist.com
Wantist on Facebook - http://facebook.com/wantist
Wantist on Twitter - http://twitter.com/wantist
About Wantist
Wantist.com, launched Nov. 2010, is a web application with a curated collection of gift ideas and a simple one-sentence interface. Wantist is designed, developed and curated by Jacob and Brittany Reiff, based in Portland, Ore.
###