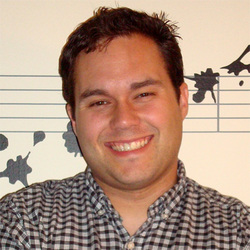 This Is How I'll Tell It When I Tell It to Our Children
Northampton, MA (PRWEB) November 15, 2010
Winning Writers is pleased to announce the results from its ninth annual War Poetry Contest. Gerardo Mena of Columbia, Missouri won first prize and $2,000 for his poem "So I Was a Coffin". Mena is a decorated Iraqi Freedom Veteran who served in Special Operations with the Reconnaissance Marines for six years. His poem, a tribute to a fallen comrade from the war in Iraq, personifies objects from the battlefield--flags, weapons, bandages--as metaphors for dutiful and doomed men. Mena's measured, elegiac lines combine a solemn respect for his comrades' sacrifice with quiet outrage at the exploitation of their naivete.
656 entries of 1-3 poems each were received from around the world. They were judged by Jendi Reiter, award-winning author of the poetry collections Barbie at 50 (Cervena Barva Press, 2010), Swallow (Amsterdam Press, 2009), and A Talent for Sadness (Turning Point Books, 2003), and Ellen LaFleche, an accomplished writer and editor whose honors include the Poets on Parnassus Prize for poetry about the medical experience and the Editor's Choice Award for poetry from Writecorner Press.
The judges said, "We were especially impressed by the range of topics this year, from poetry about the Native Alaskan experience, to the art of folding paper cranes, to women's domestic isolation on the homefront. We thank each and every entrant for their courage, their commitment to writing, and their willingness to tackle a painful subject. Whether or not a particular poem won a prize in this year's contest, the act of writing the poem was itself an act of courage and resistance against the destructive force of war."
Bruce Lack of Kalamazoo, Michigan won second prize and $1,200 for "FNG", "Get Some", and "Hadji". These poems offer a raw, uncensored look at how combat breaks down and reshapes one's identity. From the first day of training, the new recruits are bluntly ordered to accept the abnormal as normal. Back home, the reverse occurs, as the veteran struggles to navigate ordinary life with a personality transformed by rage, guilt, adrenalin surges, and boredom with peacetime's banal chores.
Anna Scotti of Santa Monica, California won third prize and $600 for "This Is How I'll Tell It When I Tell It to Our Children", which takes a novel and effective approach to depicting atrocities against civilians. The poem rewrites each violent gesture as something beautiful and innocent, a trauma-erasing strategy that is heartbreaking because the truth of the scene always bleeds through the lovely fable.
Twelve honorable mention awards of $100 were also made, bringing the prize total to $5,000. The winners and nine finalists are published at http://www.winningwriters.com/contests/war/2010/wa10_pastwinners.php
About the War Poetry Contest
The War Poetry Contest is sponsored by Winning Writers. It seeks original, unpublished poems on the theme of war. Contestants may submit 1-3 poems, up to 500 lines in all. Submissions for the 2011 contest are accepted from November 15, 2010 through May 31, 2011. The prize pool is $5,000, including a first prize of $2,000. Entries are accepted online and by mail. The entry fee is $15. For more information, please see http://www.winningwriters.com/war
Please contact us to request additional information or permission to reprint poems, or to arrange interviews with the contest winners.
About Winning Writers, Inc.
Winning Writers is today's leading source for poetry contest information. We have been selected as one of the "101 Best Websites for Writers" by Writer's Digest for six years in a row (2005-2010). Our online database, Poetry Contest Insider, includes complete guidelines and rankings for over 750 poetry contests, plus over 300 of the top fiction and essay contests. Our free email newsletter offers news about quality free contests and literary resources. Winning Writers sponsors two annual contests, the War Poetry Contest and the Wergle Flomp Humor Poetry Contest (no fee).
Winning Writers was founded in 2001 by Jendi Reiter and Adam Cohen. Learn more at http://www.winningwriters.com
###