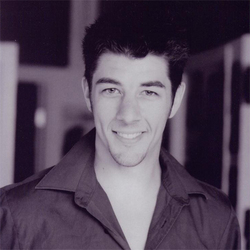 Northampton, MA (PRWEB) November 15, 2007
Winning Writers is pleased to announce the results from its sixth annual War Poetry Contest. Kyle McDonald of Toronto, Ontario won first prize and $2,000 for his poem "The Rose of Ilium", an epic account of a battle between Greek hero Achilles and Penthesilea, queen of the Amazons. Mr. McDonald's poem was written in rhyming iambic pentameter couplets, in the style of Alexander Pope's translation of the Iliad.
Poets from around the world submitted 840 entries of 1-3 poems each. They were judged by Jendi Reiter, award-winning author of A Talent for Sadness (Turning Point Books, 2003). Ms. Reiter comments, "I was immensely pleased to find such skilled formal poets among this year's entrants. The winning authors did not simply imitate outworn romantic styles, but engaged with the classical tradition on a sophisticated level and made it their own... McDonald captures the heroic grandeur of equally matched warriors who lament yet succumb to the fate that made them enemies instead of lovers. This tragedy makes the poem intensely personal and moving, notwithstanding the epic scope of the storyline."
Julian Damanas of Atlanta, GA won second prize and $1,200 for "Gasoline", an apocalyptic allegory of the clash of great powers over the world's oil. Aliene Pylant of Flower Mound, TX won third prize and $600 for "Girl in the Fire". In this lyric poem, a young girl, watching her father build a bonfire, finds that her childhood faith provides little reassurance in the face of the human potential for violence. Twelve honorable mentions of $100 each were also awarded, bringing the total prize pool to $5,000. The winners and 14 finalists are published at WinningWriters.com.
The War Poetry Contest is sponsored by Winning Writers. It seeks original, unpublished poems on the theme of war. Contestants may submit 1-3 poems, up to 500 lines in all. Submissions for the 2008 contest are accepted from November 15, 2007 through May 31, 2008. The prize pool is again $5,000, including a first prize of $2,000. Entries are accepted online and by mail. The entry fee is $15. For more information, please see our guidelines page.
Please feel free to request additional information or permission to reprint poems, or to arrange interviews with the contest winners.
About Winning Writers, Inc.
Winning Writers is today's leading source for poetry contest information. We have been selected as one of the "101 Best Websites for Writers" by Writer's Digest for three years running (2005-07). Our online database, Poetry Contest Insider, includes complete guidelines and rankings for over 750 poetry contests, plus over 300 of the top fiction and essay contests. Our free email newsletter offers news about quality free contests and literary resources. Winning Writers sponsors two annual contests, the War Poetry Contest and the Wergle Flomp Humor Poetry Contest. The latter is free to enter.
Winning Writers was founded in 2001 by Jendi Reiter and Adam Cohen. Learn more at WinningWriters.com.
###