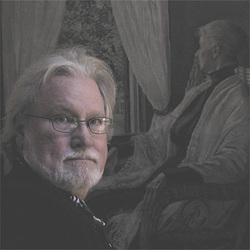 Or Wend, Skull, With Your Teeth Like Bright Armor
Northampton, MA (PRWEB) November 15, 2009
Winning Writers is pleased to announce the results from its eighth annual War Poetry Contest. Robert Hill Long of Eugene, Oregon won first prize and $2,000 for his poems "Wolverine and White Crow", "Motivations", and "Insurrection and Resurrection". These quietly tragic poems tell the stories of veterans who are unable to reintegrate into the society for which they sacrificed their bodies and minds. Long astutely draws connections between war, racial inequality, and poverty.
664 entries of 1-3 poems each were received from around the world. They were judged by Jendi Reiter, award-winning author of Swallow (Amsterdam Press, 2009) and A Talent for Sadness (Turning Point Books, 2003), and Ellen LaFleche, an accomplished writer and editor whose honors include the Poets on Parnassus Prize for poetry about the medical experience and the Editor's Choice Award for poetry from Writecorner Press.
The judges said, "Because of Long's lyrical imagery, specific details of time and place, and moments of dark humor, his characters are universal without being generic. 'Wolverine and White Crow' is a dignified masterpiece that indicts war through its gritty exploration of disenfranchised men. In this poem, the bleak prospects for men on a Native American reservation both influence the protagonist's decision to join the military and compound his struggles when he returns. By contrast, for the disabled vet in 'Motivations', it was his own youthful strength and manliness that made him feel invincible in battle--until the instant when he wasn't."
Timothy Tebeau of Petoskey, Michigan won second prize and $1,200 for "Dancing in Baghdad". Perfectly poised between beauty and horror, this poem depicts elite revelers at an embassy where death waits just outside the door. Their heartlessness and self-delusion are privileges of their position but may also be their undoing.
Susan McCabe of Santa Monica, California won third prize and $600 for "Or Wend, Skull, With Your Teeth Like Bright Armor". This unique and striking poem begins with the marriage of extravagance and death in British conceptual artist Damien Hirst's "For the Love of God" sculpture, a human skull encrusted with $18 million worth of diamonds. She imagines the skull as having belonged to a soldier whose brief life was so rich in some ways, so vulnerable in others. McCabe's poem prompts us to reflect on the wastefulness of a wealthy nation that fêtes dead things while discarding young lives.
Twelve honorable mention awards of $100 were also made, bringing the total to $5,000. The winners and 10 finalists are published at http://www.winningwriters.com/contests/war/2009/wa09_pastwinners.php
About the War Poetry Contest
The War Poetry Contest is sponsored by Winning Writers. It seeks original, unpublished poems on the theme of war. Contestants may submit 1-3 poems, up to 500 lines in all. Submissions for the 2010 contest are accepted from November 15, 2009 through May 31, 2010. The prize pool is $5,000, including a first prize of $2,000. Entries are accepted online and by mail. The entry fee is $15. For more information, please see http://www.winningwriters.com/contests/war/wa_guidelines.php
Please feel free to request additional information or permission to reprint poems, or to arrange interviews with the contest winners.
About Winning Writers, Inc.
Winning Writers is today's leading source for poetry contest information. We have been selected as one of the "101 Best Websites for Writers" by Writer's Digest for five years in a row (2005-2009). Our online database, Poetry Contest Insider, includes complete guidelines and rankings for over 750 poetry contests, plus over 300 of the top fiction and essay contests. Our free email newsletter offers news about quality free contests and literary resources. Winning Writers sponsors two annual contests, the War Poetry Contest and the Wergle Flomp Humor Poetry Contest.
Winning Writers was founded in 2001 by Jendi Reiter and Adam Cohen. Learn more at http://www.winningwriters.com
###