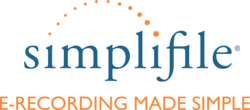 Waseca County is very excited to go live with e-recording. It will make recording fast and convenient for our customers.
Waseca County, MN (PRWEB) March 04, 2013
Waseca County, Minn., now offers electronic recording (e-recording), a secure, online recording method that enables organizations to electronically submit land documents through Simplifile, the nation's largest and leading e-recording service provider.
"Waseca County is very excited to go live with e-recording. It will make recording fast and convenient for our customers," said Waseca County Recorder Linda Karst.
E-Recording not only accelerates the recording process, but it also eliminates mailing costs and reduces delivery delays often found with traditional paper document recording. It also eliminates the need for check-writing and improves office efficiency for both the county and document submitters.
Patton, Hoversten & Berg, P.A., a local law firm in Waseca, will be the first to electronically submit a document to the county using Simplifile's online service. Within minutes after receiving electronic documents, the county will be able to quickly record and return the document back to the submitter through Simplifile.
"E-Recording is so much faster than traditional document recording, and our service makes it as simple as possible," said Paul Clifford, president of Simplifile. "That's why our customers love us; we provide a very secure, easy-to-use, service that saves them time, money, and makes their day at the office just a little bit easier."
To begin submitting documents to Waseca County through Simplifile, call 800.460.5657 or visit simplifile.com for more information.
About Simplifile
Simplifile is the nation's largest and fastest-growing e-recording service, supporting thousands of e-recording customers including title companies, banks, attorneys, lien filers, and other organizations that create and submit documents to more than 830 local, state, and federal government jurisdictions nationwide. Simplifile's electronic document services save time and the expense associated with traditional document submission methods. Simplifile is focused on building the industry's largest and easiest-to-use e-recording service for organizations of all shapes and sizes. More information about Simplifile may be found at simplifile.com or by calling 800-460-5657.
"Simplifile" is a registered service mark of Simplifile, LC.