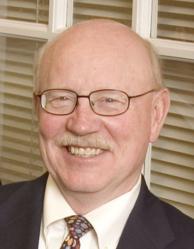 These numbers show that our roads are safer today than ever before, but there's still a lot of work that needs to be done.
Seattle, WA (Vocus/PRWEB) April 04, 2011
Even though Washington's traffic-related deaths dropped to an historic low in 2010, raising public awareness of the dangers of speeding, drunk driving and distracted driving could prevent even more fatalities, Seattle car accident attorney Dean Brett said today.
On March 30, the Washington Traffic Safety Commission announced that the state's traffic fatalities dropped from 492 in 2009 to 448 last year, marking the lowest number of crash-related deaths in Washington's history.
"These numbers show that our roads are safer today than ever before, but there's still a lot of work that needs to be done," said Brett, a founding partner of the personal injury law firm, Brett & Coats, Attorneys at Law, PLLC, which represents car accident victims and their families throughout Seattle, Tacoma, Bellingham and Spokane.
In 2009, the law firm secured a $5.5 million verdict in a case involving a drunk driving accident, which was the largest jury verdict ever recorded in Skagit County (French v. Parker, et al.; Skagit County Cause No. 08-2-00530-8).
"That number – 448 – is not so low when you consider that 448 families lost a loved one to a car crash during the past year," Brett said. "Even the loss of one life to an auto accident that could have been prevented is one too many. That's why our state needs to continue to focus on putting an end to the types of reckless driving that cause accidents, injuries and deaths."
Brett said the emphasis should be on speeding, distracted driving and drunk driving because they are three of the leading causes of car accident deaths.
Speeding accounted for nearly 40 percent of all Washington traffic fatalities between 2004 and 2008, according to a Washington Traffic Safety Commission study. Drunk driving accounts for nearly one quarter of the state's driving fatalities, 2009 state data shows, while distracted driving has become a growing concern due to the growing number of people who talk on cell phones or text while behind the wheel.
"We need to be aggressive in raising awareness of the dangers of reckless driving, especially in our message to younger drivers," Brett said. "And reckless drivers need to know that they will be held fully accountable for their conduct."
If a person or their loved one is harmed by a reckless driver, Brett said it is important to contact an experienced Washington car accident attorney in order to discuss their legal options.
"Our law firm's main concern will always be on promoting safe driving and protecting the rights of innocent victims and their families," he said.
About Brett & Coats
Brett & Coats, Personal Injury Attorneys, PLLC is a Washington personal injury law firm with offices in Seattle, Tacoma, Bellingham and Spokane. The firm represents car accident victims, including those injured in DUI/DWI accidents, and other personal injury victims throughout the state of Washington. The firm's practice areas also include motorcycle accidents, bicycle accidents, pedestrian accidents, boating accidents, construction accidents, railroad collisions and aviation crashes. For more information, call the firm at (800) 925-1875 or use its online contact form.
###