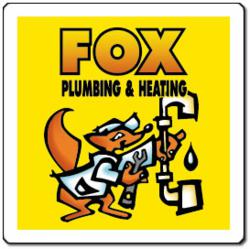 If you have a problem with anything we do, we'll bend over backwards to make it right. I personally guarantee it
Seattle, WA (PRWEB) February 11, 2013
Seattle water heater repair and replacement by Fox Plumbing is always done by a technician who strives for 100% customer satisfaction. Though based in Seattle they also provide services throughout Seattle and King County. In addition to being recognized by Angie's List they also have over 120 outstanding reviews on Google for Seattle water heater repair, replacement and installation.
Fox Plumbing has earned the service industry-coveted 2012 Angie's List Super Service Award, an honor awarded annually to approximately 5 percent of all the companies rated on Angie's List, the nation's leading provider of consumer reviews on local service companies.
"Our entire team at Fox Plumbing is pleased to earn this prestigious award. And, it is especially gratifying because it's based on our customers' perception of our quality," said Dave Brown, owner of Fox Plumbing.
"It's a select group of companies rated on Angie's List that can claim the exemplary customer service record of being a Super Service Award winner," said Angie's List Founder Angie Hicks. "Our standards for the Super Service Award are quite high. The fact that Fox Plumbing earned this recognition speaks volumes about its dedication providing great service to its customers."
Angie's List Super Service Award 2012 winners have met strict eligibility requirements, including earning a minimum number of reports, an excellent rating from their customers and abiding by Angie's List operational guidelines.
Service company ratings are updated daily on Angie's List. Companies are graded on an A through F scale in areas ranging from price to professionalism to punctuality. Members can find the 2012 Super Service Award logo next to company names in search results on AngiesList.com.
Seattle water heater repair contractors at Fox Plumbing are offering new plumbing coupons along with winning this award. Consumers can get $200 off of water heater replacement or installation and 10% off of water heater repair. "New water heaters are much more energy efficient which means that they help to preserve our environment. We hope people take advantage of these new offers and go a little more green," says Brown.
To learn more about Seattle water heater repair and replacement or to speak with one of the experts visit their website or give them a call. They also have many positive online reviews and informative Seattle tankless water heater installation and other videos on YouTube. Fox Plumbing has been in business since 1964 and owner Dave Brown promises, "If you have a problem with anything we do, we'll bend over backwards to make it right. I personally guarantee it" He also says their goal is to develop lifelong relationships with their customers by providing the best customer experience available. In addition to providing Seattle water heater repair Fox Plumbing is also a full service plumbing contractor.