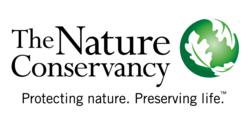 In the United States, we have the luxury of not having to know where our water comes from, and that luxury has created a disconnect between people and nature.
Arlington, VA (Vocus/PRWEB) March 22, 2011
Today, on World Water Day, The Nature Conservancy released the results of a new poll that shows an overwhelming majority of Americans don't know where their water comes from.
Excluding those who reported receiving well water:

Approximately 77% could not accurately identify the natural source of the water used in their homes.
Well over half immediately declined to hazard a guess.
Just 50% of those claiming to know the source of their water could correctly identify it.
"In the United States, we have the luxury of not having to know where our water comes from, and that luxury has created a disconnect between people and nature," explains Jeff Opperman, senior freshwater scientist at The Nature Conservancy. "Over the past two hundred years, we've built ourselves a sophisticated public water system that brings water from rivers, lakes and aquifers right into our homes. As far as many Americans can tell, their water comes from the tap."
While that may technically be true, that tap water originates from nature. Eighty percent of the water we use as a nation comes from rivers and lakes.* The rest comes from groundwater supplies, most of which are recharged by the lands above them.
But many communities are making short-sighted choices about how we use and protect these precious resources, and as a result, they're facing a number of consequences—from water shortages to higher water treatment costs. Nationally, public funding for conserving our water-cleaning forests, grasslands and floodplains is being decimated. Currently, 90 percent of the Land and Water Conservation Fund is on the chopping block.
Across the nation, examples show that when people are familiar with the sources of their water, they're more inclined to protect them:
"When it comes to water, nature isn't a luxury item. It's a smart investment, and one we all need to make," says Opperman. "It's not too late to take a stand, take action and ensure that you and your family will have access to clean, safe and healthy water for years to come."
Learn more about where your water comes from and what's being done to protect it.
Methodology: From March 7-15, 2011, Fairbank, Maslin, Maullin, Metz & Associates (D) and Public Opinion Strategies (R) completed 961 telephone interviews with American adults age 18 and over. The margin of sampling error for the full sample is +/- 3.2%; margins of error for subgroups within the sample will be larger.
*United States Geological Survey: Estimated Use of Water in the United States in 2000
The Nature Conservancy is a leading conservation organization working around the world to protect ecologically important lands and waters for nature and people. To date, the Conservancy and its more than one million members have helped protect 130 million acres worldwide. Visit The Nature Conservancy on the Web at http://www.nature.org/.
Fairbank, Maslin, Maullin, Metz & Associates (FM3) has specialized in public policy-oriented opinion research since the company was first organized in 1981. With permanent offices in Los Angeles, Oakland, and Madison, Wisconsin, the firm conducts research for political candidates, for ballot measure campaigns, and for businesses, non-profits, and government agencies across all fifty states and also in other countries. Public Opinion Strategies (POS) is a survey research company specializing in political and public policy research, with offices in Washington, Denver and Los Angeles. Founded in 1991, the firm has conducted more than three million interviews with voters and consumers in all fifty states and over a dozen foreign countries, including more than 1,600 focus groups. In partnership, FM3 and POS collaborate on over a dozen bipartisan research projects each year. The team has worked together in 38 states, from Alaska to Florida, as well as on numerous national research projects. The team conducts research on land conservation, political reform, immigration, health care, education, and other critical issues.
###