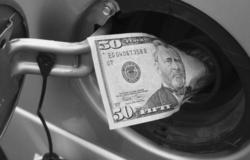 We understand that for those who have to do a lot of driving—especially on a limited budget—getting the most mileage for your money is crucial.
Torrance, CA (PRWEB) March 07, 2012
autoMedia.com, an advocate of simple do-it-yourself car care, maintenance and repair, recently presented 15 ways motorists can start to save money on gas. With all roads pointing to 2012 as being another year for surprisingly high gas prices, autoMedia shows motorists ways to save money on gas now before the impact of higher gas prices is upon us. One of the many articles dedicated to helping motorists save money that can be found on their website.
autoMedia wants consumers to think about getting the best mileage out of the car they drive now. Consumers can access the complete list of 15 Ways to Save Money on Gas online now at automedia.com. There also tips on going farther on a tank of gas using a mileage extending technique called hypermiling, Some techniques are fairly simple. Others are fairly radical in the pursuit of the most aerodynamic configuration imaginable.
According to autoMedia there are many ways consumers can spend less money on gas and reduce overall fuel consumption, it does however require thinking it through and planning ahead. A few recommendations they provided:

Combine errands. Plan the day's routes in advance to maximize fuel efficiency.
Plan your errands around access to cheaper non-branded gas stations.
Check gas prices online or with a smartphone app.
Put the car on a diet. Remove unused luggage, bicycle or ski racks and other extra weight.
Keep tires properly inflated. Low tire pressure reduces gas mileage.
Say no to idling. Turn off your engine if you are stopping for more than 30 seconds.
Cut your highway speed. Obey the speed limit and use cruise control where possible.
Skip premium fuel. Usually it's only recommended not required.
Maintenance. Stay current with simple maintenance for better gas mileage.
Join the club. Consider joining a warehouse club for the gasoline benefits.
Use a gas card or pay cash. Major gas brands provide cash-back bonuses for gasoline purchases.
"Nothing is getting cheaper these days," noted Marshall Flemion, president of autoMedia.com. "Gas prices are bound to go up sharply as summer approaches and if we can show consumers ways to start saving now, hopefully they'll still be able to fit a summer vacation in the budget."
About autoMedia.com: The auto website was launched in September 2000 by a team of automotive editorial, design, and publishing professionals, with the goal to be the premier provider of quality automotive content on and for the Web. Today it features over 92,500 pages of original articles, including over 2,500 features researched and written by leading automotive experts, covering new and used car buying, new vehicle previews, road test reviews, car care maintenance, professional driving advice, and technology. Automotive enthusiasts and new car shoppers can read about the latest industry news, pricing, rebates and incentives, view photo galleries and research details on all makes and models. For more information visit autoMedia.com.