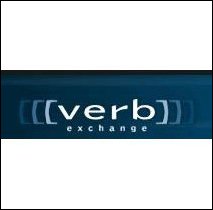 We are tremendously excited about the opportunity to launch our leading edge Copilot Console™ product to a worldwide audience through this innovative partnership with HüpMedia
Vancouver, BC (PRWEB) November 7, 2006
Verb Exchange Inc. (TSX-V:VEI) announced that it has reached agreement with HüpMedia, parent of Huaxia Corporation, to integrate CoPilot Console™ with HüPad™, a vertical search tool for the Web.
CoPilot Console™ is Verb's proprietary desktop based application that allows end users to place phone calls over the internet without the need for any specific hardware, effectively allowing users to make cheaper long distance calls without a VoIP device (phone or gateway). CoPilot Console™ eliminates the need to carry extra devices when traveling, allowing the end user to capitalize on the cost effectiveness of VoIP while still utilizing their cell phone, or indeed, any existing land line, anywhere in the world. CoPilot Console™ also allows the user to send SMS (Short Message Service) text messages from their desktop.
HüPad™ (as in Launching Pad) is a proprietary vertical search tool developed by HüpMedia of China. HüPad returns a more relevant and efficient search on the web. The user either clicks on, or highlights a word or phrase on any Internet web page and HüPad™ automatically launches giving the user as many as ten different search engine options, including general searches such as Google, MSN Search, Ask, or more specific queries such as Amazon, Barnes & Noble, eBay, reference.com, or yellow pages.
The two products have already been integrated into a single downloadable device. The products are unobtrusive in that they work in the background until the user has need for either product. Alpha testing of the products is in process and Beta testing is expected to begin within the next few weeks. Individuals interested in participating in the Beta program can contact Verb via e-mail.
One of the major components of this new partnership is that Verb will offer CoPilot Console™ and HüPad™ as a free download, including a credit on CoPilot Console™ for one hundred free domestic minutes (or the equivalent in SMS text messaging or International Calling) for the first one million active downloads. As part of the agreement between the two companies, HüpMedia has agreed to pay Verb for the minute usage cost of this incentive offer for up to one million active downloads.
"We are tremendously excited about the opportunity to launch our leading edge Copilot Console™ product to a worldwide audience through this innovative partnership with HüpMedia," stated Craig Goldenberger, CEO of Verb. "People around the world are controlling their point of presence and demanding that products and services adapt to suit their mobile lifestyles. Using the Web as a tool, people want real time access to more products, services and information whenever and wherever they are. Verb's Copilot Console™ is a revolutionary outbound communication navigator, and when coupled with HüPad™, a new generation of information technology is truly at a consumer's fingertips."
HüpMedia and its U.S. based subsidiary, Huaxia Corporation, are developers and distributors of Internet marketing software. Huaxia derives revenue by placing advertising on desktops and providing Internet traffic to major web sites. Huaxia licenses its software with partners such as Verb in order to provide wider dissemination and reach for its advertisers.
About Verb Exchange:
Verb Exchange, a Mobile Lifestyle Company, provides advanced Unified Communication solutions via the Packet Network. Packet Networks include not only the World Wide Web, but also internal corporate networks. Verb Exchange products and services simplify voice, wireless, fax, e-mail and web-based communications for people and businesses on the move. The technology allows users to manage their communications, contacts and messages from any device, anywhere in the world.
Statements included in this announcement, including statements concerning our plans, intentions and expectations, which are not historical in nature are intended to be, and are hereby identified as, "forward-looking statements" for purposes of the safe harbor provided by Section 21E of the Securities Exchange Act of 1934, as amended by the Private Securities Litigation Reform Act of 1995. Forward-looking statements may be identified by words including "anticipates", "believes", "intends", "estimates", "expects" and similar expressions. The company cautions readers that forward-looking statements, including without limitation those relating to the company's future operations and business prospects, are subject to certain risks and uncertainties that could cause actual results to differ materially from those indicated in the forward-looking statements.
For further information and for all investor relations inquiries please contact:
Peter Berdusco, http://www.stockhitlist.com at 1-866-824-9190 (Telephone and Fax)
or
Scott Ackerman, Director at 1-866-824-8938 (Telephone and Fax)
The TSX Venture Exchange has not reviewed and does not accept responsibility for the adequacy or accuracy of the content of this news release.
###