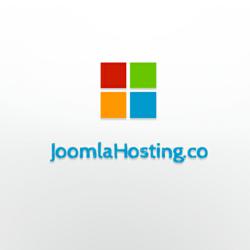 It's exciting to see the knowledgebase grow and we enjoy making it easy and fun while users are on our site
Atlanta, Ga (PRWEB) April 10, 2012
JoomlaHosting.co, http://joomlahosting.co created this new section to help people make a decision between hosting companies. The comparison guides are written to give the customers a summary of the company, features and rating on which is of them is better. By releasing this section the website owners hope to inform people and encourage them to make an educated decision when buying web hosting.
The Joomla hosts compared (http://goo.gl/jq4aU) section offers a new perspective to potential buyers. Those who are looking for two or three particular companies and want to see differences between them, will find easy to follow details in these guides.
Editor and Joomla host expert, David Blane, says to send in requests. He said, "Some comparison guides have already been complete, but I want to make this section as complete as possible. This is why we are asking the community of users to submit companies they would also like to see compared. It's exciting to see the knowledgebase grow and we enjoy making it easy and fun while users are on our site".
A few of the guides on the site put up heavy-weights like GoDaddy vs. 1&1. They are are excited to expand the guides to include new companies that have not had that much exposure but might offer great services. They hope to grow the compare section so that it helps potential customers.
About JoomlaHosting.Co -- JoomlaHosting.Co was established in 2011, is owned by Intown Web Design and managed by David Blane Studios both located in Atlanta, GA. The site was created as a place for Joomla! users to post reviews and learn about the best Joomla hosting companies. It is a website that helps to the Joomla hosting community.
About Intown Web Design (http://www.intownwebdesign.com) and David Blane Studios (http://davidblanestudios.com) -- Located in Atlanta, Ga, they are web design and development companies with a focus on creating functional websites for business. Clients range from startups to corporations traded on the NYSE. They specialize in open source technologies including PHP, Joomla and WordPress. They have continued to expand their expertise into improving site performance, usability and search engine rankings.
###