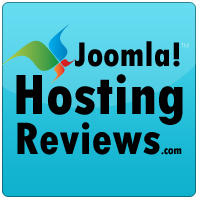 While developing a new site on their Grid Server, we experience some spikes in slow response times that affect our site's speed.
Atlanta, Ga (PRWEB) August 21, 2012
Joomla Hosting Reviews (http://www.joomlahostingreviews.com), announces their review of Media Temple. Media Temple is a company that offers hosting service. Joomla Hosting Reviews tested and reviewed the company for quality. Read the full Media Temple Review (http://goo.gl/Zpcxw)
The review of Media Temple by Joomla Hosting Reviews was mostly positive. It mentions a couple areas of improvement, but gives Media Temple the benefit of the doubt.
Joomla Hosting Reviews talked about their experience with Media Temple while building a new development site to test it out. The review said everything was a set up was quick and Media Temple has easy-to-use control panel. Setting up domains and keeping track of server processing usage are a few of the options available in the control panel, according to the review.
The review also discusses Media Temples technical support. It points out the submit a ticket area is clean and is helpful in getting your question answered. They have 24/7 phone support and the editors praised them for it.
Reviewer, David Blane said, "We like using Media Temple because they are solid company with a good reputation. That being said, while developing a new site on their Grid Server, we experience some spikes in slow response times that affect our site's speed. This issue is being looked into, but we will be disappointed if the service continues to go this way."
About Joomla Hosting Reviews -- Joomla Hosting Reviews, established in 2005, is owned and managed by Intown Web Design of Atlanta, GA. The site was created as a place for Joomla Users to post reviews and learn about the best joomla hosting companies. They are not related in any way with the Official Joomla Project or Media Temple. It is a website that brings hosting, server information, and help to the Joomla community.
About Intown Web Design (http://www.intownwebdesign.com) -- Located in Atlanta, Ga, they are a web design and development firm with a focus on creating functional websites for business. Clients range from startups to corporations traded on the NYSE. Founded in 2007, with a specialty in open source technologies including PHP, Joomla and WordPress. They have continued to expand their expertise into improving site performance, usability and search engine rankings.
# # #