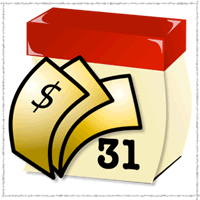 San Francisco, CA (PRWEB) April 16, 2012
The leading web hosting discount site Top-Cheap-Web-Hosting.com announces 3 monthly billing web hosting deals based on Linux and Windows platform. The monthly billing cycle helps clients have less worry on choosing a shared web hosting service as they can complete try out the service with the low risk, be more flexible to switch the web host at any time, and divide the payment into each month.
In the web hosting market, the unit price for monthly billing cycle is usually more expensive than a long term contract, but there are still mass of consumers preferring to going in this way, because of the purchase risk and affordability. In fact, it's difficult for the people to pay a hundred US dollars at once especially for who come from developing countries like India, China, etc.
As introduced by TCWH, Arvixe, HostGator and MyHosting are the best 3 Linux monthly billing web hosting; DiscountASP.NET, Arvixe and HostGator are the best 3 Windows monthly billing web hosting. Particularly, Arvixe is not only pricing their web hosting plans in tiers due to the billing cycle, but also offering a special coupon code which makes 30% discount for 2-year bill, 20% discount for 1-year bill, and 10% discount for monthly bill. As a result, Arvixe monthly billing is pricing for $6.3/mo, approximately 225% more expensive than their 2-year billing.
Visit http://www.top-cheap-web-hosting.com/web-hosting-guide/best-web-hosting-monthly-billing-cycle for the information about monthly billing web hosting in detail.
About Top-Cheap-Web-Hosting.com
Top-Cheap-Web-Hosting.com (TCWH) is a leading web hosting discount site founded by 3 web developers with over 10 year experience, designed to find people find the best web hosting deal at an affordable rate. Visit Top-Cheap-Web-Hosting.com for web hosting reviews, rating and discount.