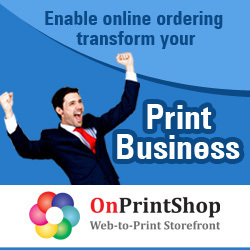 The idea behind launching the SaaS model was to offload the backend functions of the solution from the customer end. These functions tend to take up lot of time. Offloading them allowed a faster time to market to the customers
Artesia, CA (PRWEB) October 11, 2010
OnPrintShop, introduced by Radixweb recently, has experienced overwhelming response in the marketplace. The solution has witnessed exponential retention in a very short span of time.
OnPrintShop, a prepress process solution, was launched by Radixweb to enable the print service providers to augment their productivity and reduce costs to maintain profitability in tightening economic scenario. The solution became an instant hit and witnessed 85% retention rate within the first 6 months of its launch, making it a highly sought after web to print storefront. Initially the solution was made available as a dedicated offering. But soon Radixweb launched a hosted version and introduced its Software as a Service model. "The idea behind launching the SaaS model was to offload the backend functions of the solution from the customer end. These functions tend to take up lot of time. Offloading them allowed a faster time to market to the customers", revealed Pratik Mistry, Head of Global Business Development, Radixweb. The company today offers the flexibility of switching from the SaaS model of the solution to the dedicated model. Radixweb is also planning more enhancements to the solution like adding a corporate module to extend hosted solution features.
Such has been the response to OnPrintShop that Radixweb increased the number of payment gateways for the solution to 16 to facilitate large number of global customers. Radixweb offers the shipping options of UPS, Fedex, USPS as well as custom shipping method. The solution is currently available with live online support provided by Radixweb for the hosted as well as dedicated version, again a unique offering. "We have so much confidence in the capabilities of our offering that we have no binding contract for the solution. We do not tie down customers to the product for any specific time. Instead, them coming back to us asking for various versions is a feather in the Radixweb cap", asserts Mr Mistry.
###