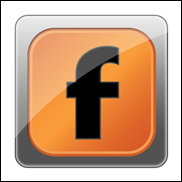 It will be interesting to see the creative ways people will use their Fwickis.
Fernley, NV (PRWEB) September 11, 2006
The opportunities created by emerging Internet technologies are producing a new wave of useful web based applications that are both innovative and fun. These new web applications have common characteristics that include "dynamic interaction" based on the fairly new Asynchronous JavaScript and XML (AJAX) concepts for web application development. Many of these new applications are designed by creative developers or programmers who want these tools for personal use. The details and concepts of the applications are refined during discussions and networking sessions as the applications are developed. Such is the case with a new Web 2.0 application called Fwicki. Fwicki combines a feature-rich experience that includes RSS, AJAX, mashups, dynamic search, community tagging, web presence, feed reader capabilities, feed generation capabilities and more.
In short, Fwicki is a customizable RSS feed mashup application. It creates a personal Fwicki page for the owner with a unique url that resides at Fwicki.com. The Fwicki page is customizable and can be easily associated with a blog or web site. The Fwicki application also creates a unique RSS feed (mashup) that can be distributed via a web site or syndication service.
Fwicki is the brainchild of two web enthusiasts who met in early 2006. David Ridge and Justin Barone are your typical self-taught technology geeks. Justin is a programmer, systems analyst, it consultant, web developer, graphic designer, and multi-media technology enthusiast. David is a web marketing consultant, web developer, graphic designer, and multi-media technology enthusiast. The two met in early 2006 as a result of their common interest and participation in podcast and video production technology. "One might say it was fate that brought us together." remarked David recently.
The idea for the Fwicki application was born from the desire to have such a tool for personal use. The idea was shared between Justin and David sometime in April 2006. The two decided the idea had merit and an attempt would be made to create the application. As Fwicki was in development, the concept began to grow as the potential of the application became clear.
The beauty of this application is in its simplicity. With an integrated smart video help system Fwicki is extremely easy to use and you don't have to be a "techie" to take advantage of its features. Users can quickly and easily create their own Fwicki which contains unique news and content based on the Feeds of their choice. Fwicki also supplies users with a unique Fwicki page that is hosted online at no cost. Fwicki provides a header and footer modification mechanism that allows users to customize the look and feel of their Fwicki. The header and footer mechanism can also be used to monetize the Fwicki. This allows new Internet users to get a free Fwicki with hosting included and launch their first entrepreneurial web venture at no cost.
The power of the application is that it can be used by bloggers and site owners to enhance their blog or web site and even create a page that drives traffic to an existing site. "It will be interesting to see the creative ways people will use their Fwickis." commented Justin Barone during a recent Campfire session.
The Fwicki application can be found at: Fwicki - Mastering Feeds . Sign-up for a free Fwicki account today. There are also subscription options available for users who see the potential and want to create multiple Fwickis for various audiences or revenue generation. Fwicki.com is supporting it's users by providing short video tutorials which walk a new user through the simple process. There is also a forum community where fwicki users can meet, share ideas, and participate in creative competition. The user forum is located at: Fwicki - User Forum.
Fwicki is the first of several applications set to be released by Justin and David as they continue The Genesis Project. If you use RSS and want a killer AJAX application that will take your RSS experience to the next level, then Fwicki.com is for you. Stop by the site and see how Fwicki can enhance your RSS experience.
Fwicki – Mastering Feeds
###