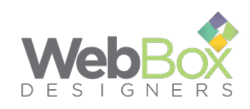 Web Box Designers, the web designing organization is Penarth now offers local services. A wide range of services is available under the local service category.
Penarth (PRWEB) November 14, 2012
The web design company in Penarth, Web Box Designers now offers localized services. Both web designing and other services are included in this category.
Representing a website in worldwide platform in a professional way is undoubtedly important, but ignoring the local market is not a wise decision. Business owners thus should design the sites in way so that it can do well both in local and international market. That is why, Mr. Will Roberts, managing director of the web design company, Web Box Designers is introducing localized services for online business owners. The professional designers of the organization will design a site following local business needs and requirements. Other than designing, extra services related to internet marketing will soon be available under this category.
The director announced the availability of the service and described, "Generally, a web design company design a site keeping the preferences of global viewers in mind. However, it has now been important that online business owners should care for local market needs equally and should develop the site accordingly. Only a few companies agree to offer this important service. We have thus decided to include it in our service category to help both government and private organizations in Penarth."
The web designer team of the company includes different categories in services to help the site work in particular territories. They research on respective market peculiarities and nuances thoroughly before designing the site.
Mr. Amelia Sofia, the head of the marketing department of the web design company also commented on the service during the interview. He says, "The authorities have started with offering web designing services initially. However, we will soon include other services like SEO, link building in the local service category, if required."
Mr. Drake, who is a private business owner in Penarth, was planning to design a website to advertise his service in local area. He was excited to know about the latest service and said, "I have heard of the web design company and expect that they can deliver the best while designing my site."
The web designing company is offering services in several UK cities. They assure that their designing services will be adequate to draw customer's attention.
About the Company: Web Box Designers is a web designing company in Penarth. The company is offering web development, web designing and internet marketing solutions since 2008. The professionals offer customized online solutions to both small and large business organizations. To know more about the company visit http://www.webboxdesigners.co.uk.