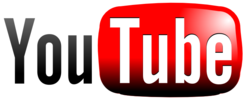 I believe, right now, we're witnessing the birth of a whole new type of schooling system
Melbourne, Victoria (PRWEB) September 16, 2012
Today YouTube commenced a search to find a new type of educator: one that teaches via online video. With growing statistics proving web video has become part of everyday life, YouTube recognized that bringing the world's greatest educators together, onto their website, would allow people from all walks of life to benefit from their great expanse of knowledge.
YouTube's educational channel, YouTube EDU, currently has more than 700,000 videos stretching over 800 channels. YouTube's goal is to house the largest educational video library in the world, and seeing a 50% increase in their educational video viewing, YouTube knew it was time to fan the fire for emerging online teachers.
The creation of the "Next EDU Gurus" competition is a combined effort with Khan Academy (an educational channel on YouTube), and has a fun twist. Applicants must submit videos teaching topics in creative ways; therefore, showcasing their ability to convey subject matter in a way that's different, yet easy for people to process.
"Making web videos a key educational tool shows that YouTube has great foresight about the way people will learn in the future," remarks David Jenyns, Director of Melbourne Video Productions, a YouTube marketing and web video specialist company, "it brings a refreshing look at who can become, and what it takes to be, a teacher."
YouTube only has two requirements for contestants making web videos, firstly they must be educational in nature and secondly, be considered family-friendly.
"Having loose reigns on what the videos should be like will ensure YouTube gets an abundance of applicants," comments David, "the standard will have to be pretty high because some videos already up on YouTube EDU are exceptional."
Only ten successful applicants will be labelled "The Next EDU Guru" and will be chosen by a board made up of the YouTube's Education team and the Khan Academy. The contest is open to applicants from the USA, Canada, UK, Ireland, Australia and New Zealand.
Alongside being coined a YouTube EDU Guru, winners will receive training, promotion, and some funding for production equipment.
"These are truly exciting times," says David, "I believe, right now, we're witnessing the birth of a whole new type of schooling system."
Those making web videos to join the search for The Next EDU Guru have until Monday, 1 October to submit their videos. To find out more visit: http://www.youtube.com/yt/creators/next-guru.html
About Melbourne Video Production
Melbourne Video Production is a division of MelbourneSEOServices.com, a full service search engine optimization (SEO) consultancy, based in Australia, but with a worldwide client base.
Melbourne Video Production has the unique ability to combine their web video expertise with strategic SEO practices from Melbourne SEO.
Director, David Jenyns, has, over several years, built a team of experts who are niche experts to support the business, and who share his ethos for ethical, professional internet marketing and web video.
Click here to learn how to make successful videos.