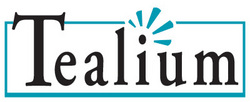 These additions are timely. With the increasing demand to migrate SiteCatalyst HBX customers to the SiteCatalyst Platform, we are very well positioned to manage the entire migration from A to Z
San Diego, CA (PRWEB) March 26, 2008
Tealium Incorporated, a provider of high-end, results-oriented Web analytics consulting, today announced the addition of Web analytics industry veterans Mike Anderson and Ali Behnam, joining Olivier Silvestre as co-founders. These additions solidify Tealium's commitment to Web analytics and digital marketing.
The combined team provides well over 20 years of Web analytics industry experience to Tealium. Prior to launching Tealium, Olivier Silvestre served as Director of Web Analytics and Optimization Consulting at Visual Sciences (formerly WebSideStory). Mike Anderson served as Director, Enterprise Technology Group at Visual Sciences and WebSideStory, managing client implementations and technology integrations. Later he served as Principal Migration Consultant at Omniture, handling the SiteCatalyst HBX to SiteCatalyst migration of the most complex clients. Ali Behnam served as Sr. Digital Marketing Consultant at Omniture, Visual Sciences and WebSideStory, providing end-to-end Web analytics and optimization services to the company's strategic accounts.
The combined team will provide full-service consulting services to clients, ranging from Web analytics KPI discovery, implementation, best practice training, optimization services and Web analytics platform extensions. For a listing of company services, please visit the Tealium Web site at http://www.tealium.com.
"These additions are timely. With the increasing demand to migrate SiteCatalyst HBX customers to the SiteCatalyst Platform, we are very well positioned to manage the entire migration from A to Z", said Co-founder Olivier Silvestre.
Additionally, Tealium is pleased to announce the launch of "Visitor Insights", a weblog covering topics ranging from Web analytics best practices to other results-driven digital marketing practices. The Visitor Insights weblog can be located at http://www.tealium.com/blog/.
About Tealium
Tealium was founded in March 2008 in order to provide high-end, results-oriented Web analytics and digital marketing services to clients. Its co-founders have over 20 years of combined industry experience and have over the years consulted for many Fortune 500 companies such as Best Buy, Citi, Chrysler, Disney Internet Group, Pfizer, Verizon and more. For more information, visit http://www.tealium.com.
###