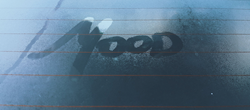 Positive feelings produce an effect where products appear more desirable, while negative feelings will adversely effect buying decisions.
NEW YORK (PRWEB) December 12, 2018
Lounge Lizard is globally recognized as a top Web Design Company within the web design and development industry. Lounge Lizard's brandtenders are creative, tech-savvy, and passionate in developing innovative strategies that drive conversion for both startup and established clients of all industries, making them the "best of breed since 1998."
The major retail stores have been aware for years of the importance in putting shoppers into a buying mood. Eric Spangenberg, an environmental psychologist, was a pioneer in the study of how scent effects the buying experience and his research is a primary reason why so many stores utilize seasonal scents. Those retail studies, which have shown how mood can affect shopping, are useful in the online world as well. Although scent currently is not available online, there are many visual techniques which can be incorporated. Today NY based web design company, Lounge Lizard, provides Visual Design Tips to set the Mood for the Site Visitor.
Research has shown that generally positive feelings produce an effect where products appear more desirable. On the other side of the coin, negative feelings will adversely effect buying decisions.

Colors – Colors are one of the most powerful ways to affect the mood of visitors online. Studies have shown that colors stimulate our nervous system and can change the overall state of mind. It is important to recognize that color interpretation is not universal and there are global differences for associating colors, especially when used in combinations. For example, the color white is used in the U.S. for representing innocence and often is used in weddings, however white signifies death in many Asian cultures. This article provides a deep dive into specific color psychology along with possible effects and reactions.
Typeface – The typography utilized on a site can convey a great deal of emotion. While the standard Times New Roman is still used regularly it is mostly associated with professionalism, while other fonts might feel more modern and informal. Along with fonts, the spacing used around words, letters, sentences, and paragraphs can make information feel cluttered or airier depending on if less or more space is used. The difference can be making a visitor feel like you are yelling at them rather than whispering.
Spacing – Spacing between elements is an important way web design allows users a "rest" for their eyes. In many cases spacing is defined as white space which is placed around the margins and individual elements to help increase definition and separation. By using adequate white space, a site will naturally have a more organized, calm feeling rather than a site chocked full of content and elements which can feel chaotic and busy. Some examples of bad using of spacing can be found here.
Sounds – While sound was popular when first introduced to web design, it has since grown a bit stale and unused primarily because the designer cannot control the volume settings the user might be employing which makes it a risky proposition. However, studies over the years have shown how sound can increase visitor time at a location. If music is used it should be slower, softer music that is unfamiliar, such as classical music. There should also be a clear option for turning it off. If design elements or videos utilize sound make sure the volume is lower to avoid startling or annoying visitors.
Patterns – The human brain has a natural ability to recognize patterns. As such it can be important to utilize consistent patterns within an entire website. This includes background colors, page layouts, button and logo placement. Most people are used to a company's logo being placed in the top left corner, following the Z-pattern of reading. By altering patterns, a sense of unease can occur which is a negative emotion.
Lounge Lizard is an award-winning, high-end design boutique specializing in website and mobile app development, UX/UI, branding, and marketing. Lounge Lizard excels in creating the ultimate brand strategy, fully loaded with expertly crafted visuals that work together to increase sales and effectively communicate a client's unique personality.
Media Contact: Ken Braun, Lounge Lizard, 631-581-1000, ken.braun(at)loungelizard.com