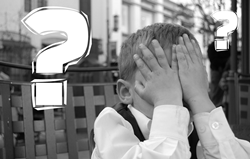 Creating a successful brand image involves a combination of factors, but it all starts with the visual impression.
NEW YORK (PRWEB) January 16, 2019
Lounge Lizard is globally recognized as a top website design company within the web design and development industry. Lounge Lizard's brandtenders are creative, tech-savvy, and passionate in developing innovative strategies that drive conversion for both startup and established clients of all industries, making them the "best of breed since 1998."
Creating a successful brand image involves a combination of factors, but it all starts with the visual impression. When visitors arrive on a website or view marketing materials an impression is made. If that impression does not connect or engage with viewers in a positive manner then they chance they will remember the business are very low. Conversely, those brands that take the time to focus on all aspects of design regarding how they affect the impression they give will have an easier time telling a story that will engage users and be worth remembering. Today the Web Design Company, Lounge Lizard, shares the 5 common Design Mistakes affecting your Brand.

Controversial logo or name – A business's brand identity is generally directly related to the logo and name of the business. The selection of a name and logo should take a good degree of thought and planning. While not every logo or name will be great, there is a difference between not-so-great and controversial. Controversial choices create negative reactions that can be completely unrelated to the quality of a business's products or services. Sport's teams have faced a great deal of backlash in the past decade for logo's which can be offensive such as the Chicago Blackhawk's hockey team or the Washington Redskins football team. While those are extreme examples, it is important to consider a name or logo in that light as the internet is a landscape full of people that get offended easily which can lead to negativity surrounding a brand.
Inconsistent use of colors – Color is an important part of branding. Coke has their red and white color combination while Starbucks uses green and white. Target has their red and white logo and Walmart uses blue and yellow. Along with picking colors appropriate for the brand's tone and style it is important to consistently apply those colors on everything from stationary to social media platforms. Consistent use of those colors will help build brand identity. On the other hand, inconsistent use can cause confusion as a customer might not realize an ad is from a business because it is not the "correct" color scheme. They could even think it was spam.
Bad choice of fonts – A brand is comprised of a number of aspects including the fonts being used on webpages and in marketing materials. For that reason, it is not only critical to maintain consistency with the fonts being used, but to also pick a font that is the right color, size, and style. Carefully select font options and test them repeatedly on marketing materials, products, and the like to ensure that everything is spaced properly, is always legible, and is easy to view and comprehend. Certain fonts, like Comic Sands or ALGERIAN, might look interesting or match the tone of the brand, however they are not always easy to view and understand. Fonts should check off all the boxes, not just a few.
Crowded visuals – Visuals are a key aspect of engaging users on both a website and in marketing campaigns. However, it is important to remember that with visuals more is not always better. In fact, using too many visuals will reduce conversions as users will have a tough time finding what they are looking for, or looking where a business wants them to. Visuals should be well-spaced with proper contrast and white space used to highlight key aspects where attention should be focused. If there are too many good visuals to pass up, then simply create more pages, and the like to make use of them – effectively. Many websites that end up on lists for Worst Website Design are victims of overcrowding visuals.
Overusing a logo – Newer brands or those going through a rebranding phase often make the mistake of overusing their logo. In an effort to establish a brand identity, the logo is being placed everywhere prominently which can result in brand fatigue. The logo does not need to be used on every social media post, included front and center on all marketing materials, or used on a website in a way that dominates the design. Originally a logo was a method for trademarking aspects of a business and while times have changed, the logo should remain subtle and in the background; present but not overpowering.
Lounge Lizard Digital Marketing Agency is an award-winning, high-end design boutique specializing in website and mobile app development, UX/UI, branding, and marketing. Lounge Lizard excels in creating the ultimate brand strategy, fully loaded with expertly crafted visuals that work together to increase sales and effectively communicate a client's unique personality.
Media Contact: Ken Braun, Lounge Lizard, 631-581-1000, ken.braun@loungelizard.com