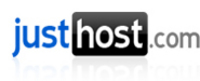 Fareham, Hampshire (PRWEB) July 4, 2008
Just Host is the latest company to be launched by Just Develop It, a group of internet focused companies that provide online storage, server monitoring, web design and much more. Just Host provides professional web hosting packages, which are suited to both technophobic and computer literate users alike. By providing each hosted site with unlimited disk space and unlimited bandwidth, Just Host is the ideal platform from which to host any size of site at an affordable price.
Just Host's standard Just Plan package comes complete with a free domain name, unlimited email accounts and the ability to host unlimited domains, while users receive three free domains with Just Plan Premium. Just Host has been designed by the Just Develop It team with its users in mind. Guarantees such as 30 days or your money back, 99.9% uptime and 24/7 technical support, prove their dedication to the service and the confidence the developers have in it.
For less experienced webmasters, Just Host has ensured that the management of each site is as simple as possible by enlisting the webs friendliest control panel, cPanel. By placing features such as Fantastico, a library of leading open source scripts including Word Press, Joomla and osCommerce, directly in the users' hands, they can create their site in exactly the way they had envisaged. For more advanced users, services such as MySQL, CGI and PHP are also built-in. Articles and video tutorials focused around the vast array of services available with Just Host have been added to Just Host's Help Center to ensure every user knows the full potential available to them.
Chris Phillips, CEO of Just Develop It explains, "As a whole, Just Develop It has forward-reaching future plans which Just Host is heavily a part of. Our goal was to create the most reliable web hosting service possible and by monitoring our servers with Just Uptime, our downtime alert service, we can confidently say we have achieved it."
###