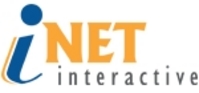 iNET is a great home for the WHIR. It has the capabilities and resources to take The WHIR to new heights
WEST CHESTER, OH (PRWEB) March 3, 2011
iNET Interactive has announced today the acquisition of the Web Host Industry Review (theWHIR.com), the leading news and analysis source for the hosted services industry. For more than ten years, theWHIR.com has provided its readers with daily industry news, feature coverage, expert opinion and analysis. For more than seven years, the Web Host Industry Review Magazine has been an important voice in the industry's business community. More recently, The WHIR Networking Events were launched to offer in-person networking and business development opportunities in a relaxed environment amongst industry executives, solution providers, and corporate decision makers.
The WHIR joins Web Hosting Talk and HostingCon to form three complementary media properties serving different facets of the web hosting industry under a single iNET Interactive umbrella. The WHIR's strength as an editorial content source covering primarily the business aspects of the web hosting industry complements Web Hosting Talk's strength with user-generated content addressing primarily the technical aspects of the industry. The WHIR's regional networking events are the perfect year-round complement to the annual HostingCon event.
Stephen Mayhew, the publisher and company founder, started the WHIR in 2000 and with the support of a dedicated team, has established a strong reputation as the trusted news source to a C-level audience in the hosted services industry. After a brief transition period, Stephen will be leaving the WHIR to focus on other business interests. "iNET is a great home for the WHIR. It has the capabilities and resources to take The WHIR to new heights," said Mr. Mayhew.
Troy Augustine, iNET's president and CEO stated, "Not only have we added a great property that perfectly complements our existing hosted services portfolio, we've also added great people. The WHIR's editorial and sales talent will have a beneficial impact throughout the company; and the combination of the WHIR, Web Hosting Talk, and HostingCon opens up some very exciting opportunities."
About NET Interactive
Founded in 2002, iNET Interactive (http://www.iNETinteractive.com) is a media company operating prominent online communities for Internet professionals and technology enthusiasts. Its vertically focused communities incorporate user-contributed ratings, reviews, and discussion augmented with professionally produced content.
About Web Host Industry Review
Since 2000, The Web Host Industry Review (the WHIR: http://www.theWHIR.com) has made a name for itself as the foremost authority of the Web host industry providing reliable, insightful and comprehensive news, analysis and expert opinion to the hosting community. The WHIR Blogs provides a community of expert industry perspectives. The Web Host Industry Review Magazine also offers a business-minded, issue-driven perspective of interest to executives and decision-makers. WHIR TV offers on demand web hosting video interviews and web hosting video features of the key persons and events of the web hosting industry. WHIR Events brings together like-minded hosting industry professionals and decision-makers in local communities.
# # #