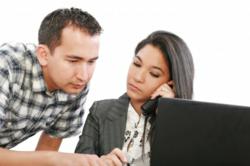 Recession-proof investing is one new strategy that is now offered in the webinar and subsequent training materials.
San Francisco, California (PRWEB) December 11, 2012
Ted Thomas knows how to buy tax lien certificates online and offline. This 20-year veteran teacher and investor has conducted hundreds of seminars teaching his investment strategies to men and women to help them succeed. Brand new information is now delivered in a new webinar for tax lien certificate investing. This webinar is instantly accessible at http://www.tedthomas.com.
This helpful information can be used by beginning or advanced investors, real estate agents or average people that want to learn about these government backed securities. While public information about tax auctions is available online, few courses exist that teach proven strategies for buying online and offline.
The open enrollment now offered teaches advanced concepts for tax lien investors. According to Ted's new training, annual returns of up to 50 percent are now possible buying certificates in some U.S. states.
There are 3,147 designated counties in the U.S. and multiple boroughs and parishes in other states. The TedThomas.com website provides information for attending in-person or virtual auctions in all of these areas.
Recession-proof investing is one new strategy that is now offered in the webinar and subsequent training materials. Those that learn how to place money into securities that are guaranteed can often achieve returns with no threat of losing invested funds.
The new webinar provides immediate information to those considering investing into tax certificates or government-backed tax deeds. Those interested in enrolling in this new training are encouraged to visit Ted's official website and sign up entirely online.
About Ted Thomas
America's number one tax authority, Ted Thomas, has used the last two decades of his life educating others how to become successful with mortgage-free real estate. The tax lien investing industry is one that used to be reserved to people that learned from mentors. Due to his training methods and information, Ted Thomas is personally successful for helping thousands of men and women reach investment goals with government backed securities. Through online and offline courses, learning tax deed and tax lien certificates investment strategies now takes place through the personal website of Ted Tomas.