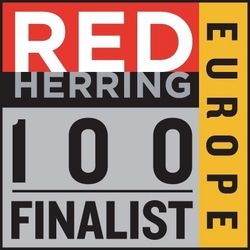 the place for you, your groups, your sites
London, UK (PRWEB) March 28, 2008
Webjam, the place for you, your groups and your sites, has been named as a finalist in the Red Herring 100 Europe, an award given to the top 100 private technology companies based in Europe, Middle East and Africa.
Webjam was selected by Red Herring's editorial staff, who rigorously evaluated several hundred private companies based on financial data and subjective criteria including quality of management, execution of strategy and dedication to research and development. Red Herring's lists of top private companies are an important part of the publication's tradition of identifying new and innovative technology companies and entrepreneurs.
Yann Motte, Co-founder and CEO of Webjam comments, "We are constantly striving to evolve our offerings and come up with new and innovative designs for social publishing and networking." "To be recognised as one of the top technology innovators in EMEA is a great compliment to the team." Webjam aims to be the solution of choice for local communities, interest groups, charities, fan clubs or families who want to easily connect online and share content in a controlled and safe environment.
Red Herring editor-in-chief, Joel Dreyfuss said "This year's impressive list of submissions from companies demonstrates Europe's growing role as a major centre of innovation in the global technology sector". "The exceptional accomplishments of European technology start-ups and entrepreneurs are a testament to the rapid advancements being made in building the European innovation ecosystem."
Red Herring will honour the Red Herring 100 Europe Finalist companies at its Red Herring Europe 2008 event. Scheduled for 14th - 16th April at the Westin Dragonara Resort, this three-day event is themed "The Pursuit of Disruption" and will explore how European firms are leading the charge in many technology sectors, gaining the competitive advantage and driving entrepreneurial success in ways that create business opportunities for challengers and incumbents alike.
About Webjam
Webjam provides individuals and organisations with a free and flexible platform to create a relevant and personalised web presence.
Founded in 2006 by a British, a Spanish and a French entrepreneur in London, UK, Webjam differentiates itself by bundling powerful community features with an easy drag-and-drop interface, a rich catalogue of modules and styles and a unique feature to replicate contents, applications and lay-outs. Users are able to piece together their perfect online community, taking feeds from major services including Flickr, Google YouTube, Amazon and Gmail. Available to everyone regardless of technical skills, Webjam allows anyone to share their creations and learn from others.
Webjam was recently voted the .net people's choice award winner, and has been touted as an alternative to Facebook by BBC News Online.
For more information about "the place for you, your groups, your sites", visit http://www.webjam.com.
Contact Information:
Tim Masih
Hotwire
+44 20 7608 4665
Sonia Kalfon
Webjam Ltd
+44 20 3170 8741
About Red Herring
Red Herring is a global media company which unites the world's best high technology innovators, venture investors and business decision makers in a variety of forums: a leading innovation magazine, an online daily technology news service, technology newsletters and major events for technology leaders around the globe. Red Herring provides an insider's access to the global innovation economy, featuring unparalleled insights on the emerging technologies driving the economy. More information about Red Herring is available on the Internet at http://www.redherring.com.
###