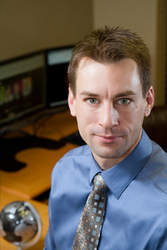 "Website Optimization Strategies Tailored To Your Company. Real Results That Maximize Return On Investment"
Macomb, MI (PRWEB) January 11, 2011
Site Net Marketing.com today announced its online services designed and priced with small and mid-sized businesses (SMBs) in mind. The company offers solutions to increase growth and revenue through web development, search engine optimization, and online marketing.
"Small business owners are the busiest people I know," said Jasen Wyrembelski, owner of Site Net Marketing.com. "So it's understandable why so many owners block growth potential due to misunderstanding and misconceptions of the web marketing industry. I hope to change that." Site Net Marketing.com designs, promotes and maintains websites that resonate with consumers and drive company revenue.
Today, consumers start shopping for services and products by using search engines, blogs, and social media. In order to remain competitive, local businesses' websites need to be found where customers are searching. "We deliver the right online solutions, at the right price, to help small businesses and entrepreneurs communicate, save and grow," said Wyrembelski. "We don't offer a one size fits all approach, we expertly tailor our skills to our client's individual needs."
In a recession, budgets often get slashed which means many companies need to gain the most of their advertising investments. The downturn isn't about marketing less, it's about marketing smarter and better. Site Net Marketing.com's goal is to provide innovation and real value solutions to enable businesses to adopt the latest technologies to further the success of their business while working within their budgets. Site Net Marketing.com is an innovative technology company located in Utica, Michigan.
From web development to marketing, the company's team of design, web and SEO experts focus on building ongoing relationships with clients to help them stay on top of their industry. They serve small and mid-sized businesses throughout the Michigan area, including Macomb County, Oakland County, Wayne County, and beyond. To learn more about how their customer-focused approach can work for your business, visit http://sitenetmarketing.com.
###