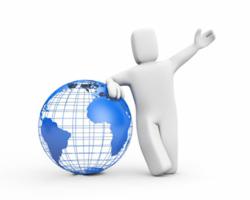 Customized Website Development
Baltimore, MD (PRWEB) November 28, 2012
Wilson Innovative Solutions LLC will be offering Website Development Services for both individuals and businesses. We can develop ANY type of website to include (but not limited to): Personal, Business, Informational, E-Commerce, Blogs, Photo Sharing, and Social Networking. Through each development effort, we provide a pre- and post-consultation that is unique for each customer. We also provide a 30-day maintenance window after the website has been developed to cover any necessary follow-up activities.
Relevant Features of each website will include:

Unlimited Number of Pages (Based on Customer Requirements)
Full Content Management
User/Contact Management for Site Membership
Media Management for Media Files
Site Search Feature for finding Content Easily
Powerful Extensibility for adding other Features to Website (e.g. Blogs, Social Networking, Shopping Cart,..)
And much, much more...
Please Contact us Today at wilsoninnovativesolutions(at)gmail(dot)com or (443) 248-1011 to let us of any specific website development needs. Pricing will be varied based on the development requirements. We look forward to hearing from you!
About Wilson Innovative Solutions LLC
Wilson Innovative Solutions LLC is a company created for providing innovative research-based solutions to its clientele. It was established in 2012 and specializes in all aspects of Information Technology and Security. Our goal is to empower company's and individuals alike through the provision of specialized IT and Security Training. The CEO is a graduate of Cornell University - an Ivy League institution in Ithaca, NY - where he studied Computer Science. He has over 10 years of experience in all aspects of Information Security and Web Development.