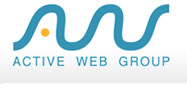 We are pleased that SIMCO® Drilling Equipment, Inc. has solidified their trust in Active Web Group to further support their online business initiatives through development of a scalable website redesign and content management system
Hauppauge, NY (PRWEB) March 27, 2013
Active Web Group (AWG), a full-service Internet Marketing firm located in Hauppauge, NY, announced today that it has recently been retained by SIMCO® Drilling Equipment, Inc. for website redesign in order to increase the functionality of its corporate website. The agreement expands the existing business relationship between the two firms. Active Web currently directs other successful Internet Marketing initiatives for SIMCO® including the company's optimization strategies.
Initially, Active Web Group had been hired to increase SIMCO®'s presence online as well as conversions. A preliminary study of the firm's industry, its existing website and the site's strengths and weaknesses led to the formation of a flexible strategy to achieve and exceed SIMCO®'s online business expectations. The results have been constantly evaluated against the client's business goals and fine-tuned as required. Today, several years into their alliance, SIMCO® continues to experience steady increases in search results, traffic, high rankings and leads.
The plan for the current project, the website redesign, will incorporate better navigation functionality and a Content Management System (CMS) enabling the client to easily make changes to the site whenever they wish. "We hired AWG a couple years ago to create search engine optimization strategies for our online business," states Darren Swolley, Sales Manager, SIMCO® Drilling Equipment, Inc. "Based on the success of that agreement we turned to them to upgrade our web presence further by building a site with the bells and whistles needed to attract potential customers seeking our services," he notes.
"We are pleased that SIMCO® Drilling Equipment, Inc. has solidified their trust in Active Web Group to further support their online business initiatives through development of a scalable website redesign and content management system," states Patrick Norton, Vice President and Director of Business Development, Active Web Group, Inc. "The new site will not only offer trend forward design and functionality, but will also dovetail and enhance future optimization initiatives to attract more business," Norton concludes.
About Active Web Group, Inc.
Active Web Group is an industry leader known for its highly effective, optimization campaigns. A full-service agency, Active Web Group, in addition to website redesign and tandem with crafting successful SEO strategies, AWG also has extensive experience in high Google placement, Programming (all proficiencies including php, asp and asp.net), Email Marketing, Website Content Development, Graphic Design, E-Commerce, Magento Ecommerce, WordPress Ecommerce, Mobile sites, custom solutions and Pay-Per-Click Marketing.
About SIMCO Drilling Equipment, Inc.
With quality, affordability and knowledgeable customer service, SIMCO® Drilling Equipment, Inc. remains the premier drilling equipment manufacturer and drilling equipment supplier by continuing to offer new drill rig variations and new drill rig models to satisfy customer and developing market demands. The company began designing and building top-of-the-line drill rigs for the geothermal industry in 1971 at their state of the art facility located in Osceola, Iowa. Today SIMCO® drill rigs are in use around the world. The firm's drilling rigs are used for water well drilling, geotechnical, environmental, mineral exploration, geothermal and construction drilling; water and gas utility leak detection work along with a diverse range of additional drilling applications.