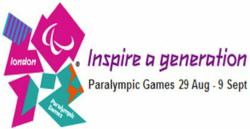 Web video has allowed the London Paralympic Games to be viewed in real time, by all their fans, regardless of their geographical location
Melbourne, Australia (PRWEB) September 05, 2012
YouTube announced this past Friday that they'll be doing a web video streaming of the London Summer Paralympics games live - for all the world to see. The event, which was otherwise not available to those in the USA and Canada, was originally being delay-broadcasted by major network NBC.
Online feedback has seen many viewers frustrated by NBC's ad-filled and lagging schedule, making YouTube's current coverage all the more welcome to spectators.
"Web video, such as the streaming of the Paralympics, has fast become the medium in which people get their news and entertainment," comments David Jenyns, Director of Melbourne Video Production, "it's a small wonder YouTube has outdone a major network on this event."
The London Summer Paralympics kicked off last Wednesday, with an amazing opening ceremony (now available on YouTube), and will run through Sunday, September 9th. The popularity of the Paralympic Games has been aided considerably by YouTube's online broadcasting, which allows fans full viewing rights in North America.
Not only has YouTube's video services broken the geographical barriers for watching the games, but also allows viewer access to additional coverage and interviews, as well as be able to re-watch events at their leisure.
David remarks, "Watchers understand the different skills required for paralympic sports, so being able to see these athletes perform live, at a world-class level, is awe-inspiring."
Amongst the long list of events being streamed on YouTube is the highly anticipated men's 100 meter sprint, where spectators will watch South Africa's record-breaking Oscar "Blade Runner" Pistorius compete once again on Thursday, September 6th.
"Live web video streaming on YouTube has really opened the door for spectators," says David, "and I – for one – am thankful for that. Web video has allowed the London Paralympic Games to be viewed in real time, by all their fans, regardless of their geographical location."
David continues to say that YouTube's broadcasting of the games further supports his belief that traditional television is phasing out, "Viewers can expect to see more and more major events like this being broadcast live on YouTube."
To view the games live, or watch highlights and interviews, visit the official Paralymic Games YouTube channel, "ParalympicSportTV" http://www.youtube.com/user/ParalympicSportTV?feature=watch
About Melbourne Video Production
Melbourne Video Production is a division of MelbourneSEOServices.com, a full service search engine optimization (SEO) consultancy, based in Australia, but with a worldwide client base.
Melbourne Video Production has the unique ability to combine their video production expertise with strategic SEO practices from Melbourne SEO.
Director, David Jenyns, has, over several years, built a team of experts who are niche experts to support the business, and who share his ethos for ethical, professional internet marketing and web video.