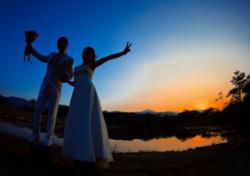 Many companies are one or two-person operations and securing new bridal contracts can be a full-time job.
San Francisco, California (PRWEB) January 02, 2013
Searching for a wedding photgrapher takes a willing bride and a professional that can provide services. A new website is helping to pair ladies and professionals together to help provide an easy way to hire wedding photography services. The http://www.weddingphotographyquotes.com website has launched its wedding photographer directory as part of its 2013 services online. This new directory provides immediate promotion for photographers and an easy resource for brides to find them online.
According to Cost Helper, the average wedding photos package costs married couples between $500 and $5000. The pricing can often vary based on a number of factors that are exclusive to each company selected. Direct negotiations are one way that a couple can use to help lower the average cost to find affordable services that can fit into any size of wedding budget.
The new directory launched online is helping to provide a range of photographers that are immediately available.
Photography companies and freelance workers often depend on referrals to help build client databases. Many companies are one or two-person operations and securing new bridal contracts can be a full-time job. The WeddingPhotographyQuotes.com website was designed to bridge the gap that many companies have between working and locating new clientele. The new directory listing program provided online now offers a way for brides-to-be to connect with companies or freelancers to help increase client contracts.
Apart from the new directory services in 2013, helpful pages have been added to the company website to provide an informational resource center. The content that is now online is designed to help photographers as well as couples. Daily updates are made to the company website to provide tips, strategies and last minute information to help any person plan the photography side of a wedding better. This new resource is expected to connect thousands of companies and couples before the close of the year.
The listings page for the new directory can be found at this link http://weddingphotographyquotes.com/add-listing. There are now multiple choices that professionals can use to supply information for the directory. Both free and premium options are available to help provide an instant promotional resource from a top trafficked source online.
About Wedding Photography Quotes
The Wedding Photography Quotes website was created in 2010 and has expanded its company operations each year. This company is now one of the largest resources available online that links professionals with active brides-to-be searching for photography packages and other services for weddings. The additions of the new directory listings in 2013 by the Wedding Photography Quotes company is one way that this company has innovated its services to help others. From geographic listings to full contact information, professionals and couples make use of this website for wedding planning purposes.