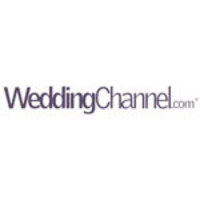 The photographer will be following you throughout your entire wedding, so the right chemistry is a must - plus, you'll have more control over the outcome of your wedding photos.
LOS ANGELES (PRWEB) August 30, 2007
Wedding in a Castle:
Celebrities are treated like royalty, so when it comes to their wedding venues, nothing says "royal wedding" like an actual castle. Tom Cruise and Katie Holmes? A medieval castle in Italy. Eva Longoria and Tony Parker? A seventeenth century castle in France. Liz Hurley and Arun Nayar? Sudeley Castle in England!
WeddingChannel.com Budget Tip: If a Moorish castle in Portugal is out of your price range, but you still want a fairy-tale wedding, there are several castles in the United States where you can say "I do."
The Entourage:
No matter where celebrities marry, they always bring along an entourage of their favorite professionals to ensure they look perfect on their wedding day. Just ask celebrity wedding photographer and WeddingChannel.com photography expert Robert Evans, who was flown to Italy to photograph the Cruise-Holmes wedding.
"Whether you're tying the knot overseas or in your backyard, it's always a good idea to use a photographer you've met in-person and personally selected," says Evans. "The photographer will be following you throughout your entire wedding, so the right chemistry is a must - plus, you'll have more control over the outcome of your wedding photos."
WeddingChannel.com Budget Tip: As for having a celebrity wedding photographer, WeddingChannel.com can make it a reality with The Picture-Perfect Wedding Sweepstakes. Just create a free wedding account for a chance to win FREE wedding photography by Robert Evans!
Couture Wedding Dress:
Celebrity brides are increasingly gravitating toward delicate cap sleeves, bolero jackets with intricate designs and trumpet gowns that show off a woman's curves. Style icon Katie Holmes wore a couture Giorgio Armani wedding gown with off-the-shoulder cap sleeves. Laila Ali and Eva Longoria both wore trumpet-style wedding gowns that accented their curvy figures.
WeddingChannel.com Budget Tip: The less detail your gown has, the more affordable it will be, and you can always add a touch of sparkle with an embroidered sash. Refer to the WeddingChannel.com bridal gallery for more than 30,000 images of dresses and accessories for additional inspiration.
A Younger Bridal Party:
The new bridal party no longer consists of five of your best girlfriends but rather a team of adorable little flower girls. Actress Mariska Hargitay had an angelic entourage of children escort her down the aisle at her chic Californian wedding. Following her footsteps, Desperate Housewives star Marcia Cross had seven flower girls escort her down the aisle in lieu of bridesmaids.
WeddingChannel.com Budget Tip: Just recruit your friends' and families' little ones to escort you down the aisle. The only thing you might have to worry about is these "bridal sweeties" taking the spotlight from you!
Green Weddings:
For many celebrities, embracing a green lifestyle doesn't stop when planning their wedding. From organic flowers to invitations made with recycled paper, Hollywood is tuning in when it comes to incorporating unique ways to give back. In fact, recent newlywed Sarah Gore (yes, that's former Vice President Al Gore's daughter) asked her wedding guests to make a donation to an environmental charity for her wedding to businessman Bill Lee.
WeddingChannel.com Budget Tip: With WeddingChannel.com's Charity Donation Program, brides and grooms have the perfect opportunity to raise money for their favorite charity with every wedding gift they receive.
A Rehearsal Dinner to Remember:
Now known as the "wedding-eve party," rehearsal dinners are increasingly becoming bigger, if not as big, affairs as the actual wedding. Rumor has it that Kate Walsh, the new star of Grey's Anatomy spin-off Private Practice, will be kicking off her wedding festivities with a rehearsal dinner and a pre-wedding meal before she and her fiance say "I do." The Gore family also hosted a wedding-eve party for Sarah that included a six-course tasting menu for 75 family members and friends!
WeddingChannel.com Budget Tip: "A wedding-eve party can easily be a blowout backyard bash that serves as a contrast to a more formal wedding," says WeddingChannel.com senior editor Marilyn Oliveira.
A Bride & Groom's Best Friend:
Weddings are all about having your closest friends and family with you. Oftentimes, that means having a couple's pet in the wedding too. From Adam Sandler's bulldog in a custom tuxedo and yarmulke to Gavin Rossdale's pooch decked out in flowers to Rebecca Romjin and Jerry O'Connell's two dogs in black bow ties, a wedding wouldn't be "paw-fect" without their four-legged best friend.
WeddingChannel.com Budget Tip: If splurging on a custom-made tuxedo for your furry friend doesn't fit into your budget, a cute bow tie or necklace of flowers (or faux pearls!) can be a great alternative.
About WeddingChannel.com
WeddingChannel.com is the number one wedding and gift registry website, offering comprehensive wedding planning content, interactive tools, and a central location for couples to manage their gift registries. The patented registry system on WeddingChannel.com brings together registries from the nation's leading retailers including Tiffany & Co., Bloomingdale's, Macy's, Crate and Barrel, and Pottery Barn, among others, allowing guests to search one easy site to find a wedding gift. WeddingChannel.com is based in Los Angeles and is a part of The Knot Inc. lifestage media network.
NOTE TO EDITORS: To interview an expert or executive from WeddingChannel.com, or to obtain statistics, tips, checklists, or high-resolution photos, contact Jacalyn Lee, Public Relations Manager at 212.515.1598 (jlee@weddingchannel.com).