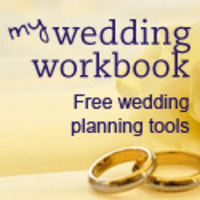 Denver, CO (Vocus) March 23, 2010
According to a recent survey by My Wedding Workbook, modern couples are shifting towards longer courtships and shorter engagements, and that shift is leading to other changes in how couples conduct their engagement.
The survey, which polled 836 brides nationwide who regularly use My Wedding Workbook's online wedding software, revealed that couples today spend more time dating each other before the question gets popped than previous generations may have. A majority of brides (50.5%) say they've known their fiance for 4 years or longer prior to getting engaged, with another 28.3% saying they dated 2-4 years before their engagement. A much smaller percentage (16.6%) indicated a 1-2 year courtship, and only 4.7% reported a courtship of less than 1 year.
One cause of this trend could well be that co-habitation prior to marriage has become much more socially acceptable than in the past. In addition, many Gen Xers, Gen Ys and Millennials are spending their twenties focusing on their education and career and waiting to get married, thus extending the length of their courtships.
The short courtships of yesteryear were usually balanced out by longer engagements, but today the ratio is reversed. Shorter engagements are now more prevalent, with 30.0% of brides saying their engagement will last 1-1.5 years, 6 months shorter than typical engagements in the past. Another 29.7% of brides plan for even shorter, 6-12 month engagements, and a surprising 10.5% say the time span between saying "yes" and walking down the aisle will be less than 6 months. Fewer than one-third (29.7%) of the brides surveyed say they plan to have an engagement lasting 1.5 years or longer.
And these aren't the only ways in which engagement traditions are changing. For example, engagement parties are not nearly as popular as they once were, with 71.2% of brides saying they don't intend to have one. Besides having less time to plan an engagement party, couples are now paying for more wedding-related events themselves, whereas in the past the bride's parents traditionally hosted (and paid for) the engagement party. It seems that the engagement party has become a casualty of the longer courtship/shorter engagement trend.
In the past, wedding etiquette called for couples to announce their engagement to the bride's parents immediately following the proposal. And although a majority of currently engaged brides (69.7%) reported they announced their engagement immediately, more and more couples are starting to delay this announcement. 9.6% of couples say they waited 1 week, 5.3% waited 2-3 weeks and a surprising 15.3% of brides say they waited 3 weeks or longer. This indicates that more couples are taking time to enjoy their special time together before jumping into the hustle and bustle of the actual engagement period and the demands on their time that wedding planning often calls for.
For more data and statistics on weddings and engagement, visit the My Wedding Workbook Blog and the My Wedding Workbook Pro Blog.
About My Wedding Workbook
My Wedding Workbook is an easy-to-use, comprehensive online wedding planner offering Web-based wedding software, a wedding website builder, online RSVP, email communications tools and more to simplify the entire wedding planning and engagement process.
About My Wedding Workbook Pro
Developed specifically for wedding consultants, My Wedding Workbook Pro provides online event planning and business management tools that allow professionals to collaborate with their clients online and offer them valuable resources like wedding websites, online RSVP services and more.
###