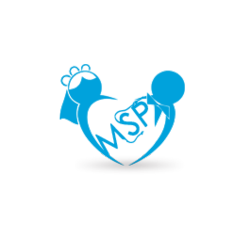 When we realized this and applied it to event planning, we saw that there was a way that we could help, a need that could be met.
Pittsburgh, PA (PRWEB) March 28, 2013
Social media have changed the world in numerous ways, bringing people across the globe together for both business and pleasure. As the social media technology becomes more sophisticated, and more people become involved, new applications continue to be discovered and applied. Businesses caught on very quickly to the advantages that social media can bring to their ability to advertise and communicate to present and potential customers, clients, and associates. Now, social media application is being used in a new way to make the lives of Americans a bit easier. Makesomeplans.com recently announced that they have developed a sophisticated website that makes the event planning process faster, easier, more convenient, and more affordable. This new approach to event planning revolves around creative use of social media.
Event planning is much more complex and expensive than many people might assume. Weddings, for instance, cost an average of $25,000 and take many months to coordinate. There are dozens of factors to consider, and several types of vendors to contact, choose, and negotiate with: bakers, venue managers, dress makers, tuxedo shops, Dj's and bands, caterers, photographers, jewelers, and decorators, just to name a few. The process of planning a wedding has been listed in several scholarly journals as one of the top ten most stressful things that the average person deals with in a lifetime.
Two brothers recognized the challenges of event planning and saw that there was an important need that was waiting to be met. They created makesomeplans.com to help people find vendors in their areas help them plan and enjoy their events efficiently and inexpensively. Eventually, this family team realized that they could supplement their basic list of geographically-organized vendor links with social media technology. That was the beginning of a new era in event planning.
A representative from makesomeplans.com explained, "If you look around the world, and across different industries, you will see certain patterns. One of the patterns that emerges is that many difficulties are not a result of a lack of resources, but a lack of coordination of resources. This comes down to a gap in communication. When we realized this and applied it to event planning, we saw that there was a way that we could help, a need that could be met. By putting our website visitors directly in touch with the participating vendors in their areas, we are able to achieve the 'holy grail' of negotiation goals, a true 'win – win' arrangement. The participating vendors have access to potential new customers and the website visitors are guided directly to the resources they need."
Visitors to the site are guided directly to the related vendors in their local areas, and placed directly in contact with them through social media. They can find and contact bakeries, reception facilities, dress makers, tuxedo rental businesses, Dj's, limos, photographers, and other event professionals with just a few clicks of a mouse. From there, they can investigate, research, and negotiate until they make the best choice to meet their needs. The vendors benefit greatly from the direct exposure to potential new client bases, and they can customize their profile pages to ensure that the visitors have all of the most pertinent information to make their decisions.
About makesomeplans.com
Makesomeplans.com recently announced that they are providing people with social media access to their local event-related vendors, helping them to quickly and easily choose, contact, and communicate with the businesses they need to plan and enjoy the important events in their lives. For more information, please contact MakeSomePlans.com.