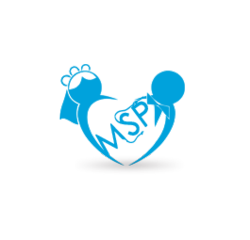 Wedding planning can be one of the most time-consuming and costly undertakings of a person's life. That's why we are so committed to changing the way people find their event vendors.
New York, NY (PRWEB) March 21, 2013
Social media has changed the world in many ways, from private citizens locating and staying in touch with friends and relatives to major corporations keeping their customers abreast of new deals and offers. With the advent of social media, new applications are being discovered to make life simpler, easier, and even more affordable. Now Makesomeplans.com has announced a new relationship with Facebook, Twitter, Linkedin, and other social media resources. Their goal is to use social media to strengthen the communications between vendors and the people who need them to plan their events, especially weddings.
The process of planning a wedding is listed by experts as one of the top ten most stressful events that the average person is likely to face. The planning of any major event can be stressful and expensive but weddings "take the cake" due to their complexity. There are many factors involved: venue (usually a church but not always), transportation, photography, clothing, catering, entertainment, and the cake. Choosing, planning, and organizing all of these factors is a full-time job, and most people agree that the process goes much more smoothly when they enlist professional help.
Then there is the expense, which brings its own level of stress. The average cost for an American wedding these days is $25,000, which is enough to bring stress to almost anyone. This kind of expense brings tremendous financial pressure on the couple and the family before the vows are even spoken. Locating, investigating, and communicating with the necessary vendors for a wedding can be an extreme expense of both time and money. Fortunately, Makesomeplans.com has set a new industry standard by applying cutting-edge social media to the wedding planning process.
In an interview after the official announcement, a representative from Makesomeplans.com explained, "Wedding planning can be one of the most time-consuming and costly undertakings of a person's life. That's why we are so committed to changing the way people find their event vendors. Actually, whether they are planning a wedding, a birthday party, anniversary party, family reunion, or any other event, people can take care of everything through our site. They can find all the wedding vendors they need in their own local area and communicate with those vendors directly right through our site, asking questions, comparing prices, and researching anything they need to know.
We put them right in touch with everything they need: wedding dresses, tuxedos, venues (from churches to dance halls), photographers, videographers, all kinds of entertainment, catering, wedding cakes, transportation, and just about anything else they could need. We help them to see all of their options so they can find the vendors who provide the best options for them in terms of experience, reputation, specialties, policies, availability, and (of course) prices. Our customers love how much easier and cheaper this process is. Now that we have announced this new strategy, we have been getting very enthusiastic feedback from customers all over the country."
The vendors appear to be pleased with the relationship as well because Makesomeplans.com leads potential customers to them, allowing the vendors to communicate directly with interested parties. One business owner recently described this arrangement as "a true win-win." As this new business model catches on, it is likely to become the new industry standard in the wedding planning business.
About Makesomeplans.com
Makesomeplans.com recently announced their new plan to help people make the event planning process easier and less expensive by putting those who are planning weddings and other events directly in touch with the vendors in their areas through social media. This website is quickly gaining a positive reputation as one of the most innovative and helpful resources in the event planning industry. For more information, please contact Makesomeplans.com.