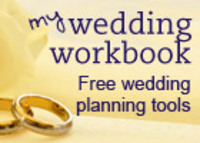 It's no surprise that do-it-yourself brides spend quite a bit of time planning their weddings
Denver, CO (Vocus) September 22, 2010
75 percent of U.S. brides who are planning their own wedding spend at least 2 hours every week preparing for their big day. This is according to a study conducted by My Wedding Workbook, the next-generation online wedding planning software.
Only 5.5% of brides said they would spend less than 1 hour a week on wedding planning, with another 20.3% spending 1-2 hours, 26.4% spending 2-4 hours, 21.6% spending 4-6 hours, 11.1% spending 6-10 hours, 7.4% spending 10-15 hours and 7.7% spending more than 15 hours every week.
"It's no surprise that do-it-yourself brides spend quite a bit of time planning their weddings," says Jeff Kear, owner of My Wedding Workbook. "According to our wedding survey results, the average engagement lasts around 14 months, so that means that most brides spend at least 120 hours planning their wedding, with some brides spending upward of 900 hours on wedding planning. That's a lot of cake tasting and venue visits."
As for the length of engagement, the average falls between 13 and 14 months, with 10.5% of brides reporting a 0-6 month engagement, 29.7% a 6-12 month engagement, 30.0% a 12-18 month engagement, 16.4% a 18-24 month engagement and 9.7% a 24-36 month engagement.
"It seems that most engaged couples want to leave enough time to plan their wedding between their engagement day and wedding day, which explains why a majority of engagement periods are at least a year long," says Kear.
The brides surveyed also said that they would devote the most time to selecting and working with a photographer/videographer (46.7%), selecting a reception venue (45.8%) and arranging for their reception food and drink (41.9%).
"Most brides are concerned with two things: creating the perfect day and capturing the memories," says Kear. "So it only makes sense that they devote so much time to their reception and to their photographer or videographer."
Because brides spend so much time on wedding planning, it's critical that they have the right tools and resources - like wedding checklists, worksheets and calendars - to help them be as efficient as possible. In addition, delegating tasks to bridesmaids or family members can also reduce the number of hours they are spending on planning and help them avoid bridal burnout.
"The number of hours many brides devote to planning can seem intimidating to a newly engaged bride," says Kear. "So that's why its important to determine before you start planning how much time and effort to devote to certain tasks, and then remember to take one thing at a time. Rome wasn't built in a day, and every bride is different. Some might love spending 15 hours a week on their wedding. Others might dread spending a single hour a week. You just need to find your comfort zone and then delegate the rest to friends, family or a professional wedding consultant."
About My Wedding Workbook
Offering comprehensive wedding planning tools to engaged couples, My Wedding Workbook is a complete system that walks brides through the entire planning process. Included are tools for managing guest lists, RSVPs, calendars, vendors and every wedding-related event (including ceremony and reception) plus a wedding website and an Ideas and Inspiration Board.
###