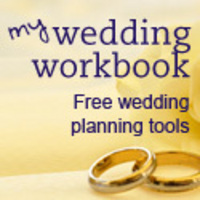 Today's bride wants handmade items to give her wedding a sense of warmth and uniqueness, but she also wants the convenience of what modern technology has to offer
Denver, CO (Vocus) January 7, 2010
Items like handmade reception favors and wedding websites are at the top of brides' wish lists as they plan their 2010 weddings, according to a new survey by My Wedding Workbook, the next-generation online wedding software with more than 12,000 active users.
73.6% of all brides surveyed will be using handmade or homemade items such as favors, invitations and decorations for their weddings this coming year, and 68.7% will also have a wedding website to tell their story as a couple.
"Today's bride wants handmade items to give her wedding a sense of warmth and uniqueness, but she also wants the convenience of what modern technology has to offer," said Jeff Kear, co-owner of My Wedding Workbook and My Wedding Workbook Pro, the wedding planner software for bridal consultants. "Our findings show that, for brides, it's natural to send out handmade invitations and then have their guests RSVP by email."
In the past few years, more and more brides have come to rely on the Internet to generate ideas for their wedding as well as manage the hundreds of details associated with their wedding events. Three quarters of survey respondents regularly consult wedding websites, while 69.5% use electronic checklists, spreadsheets and wedding software and 54.9% use blogs and online forums to stay up on wedding trends, ask questions and share insights.
"Many newly engaged brides are already using social media sites like Facebook and Twitter to chat with their friends and share ideas, so they're used to using the Internet to find information, communicate, shop and basically make their lives easier," said Kear. "Planning their wedding with the help of the Web is the next logical step for them."
Along with their preference for homemade items and products, brides have also included in their wedding plans somewhat newer traditions such as save-the-date cards (62.6%), engagement photos (59.2%), self-written wedding vows (39.0%), mismatched bridesmaid dresses (34.7%), eco-friendly products (26.7%) and a photo booth at the reception (21.8%).
"Many of these newer traditions like engagement photos, mismatched bridesmaid dresses and photo booths all speak to the increasing personalization of weddings," said Kear. "Brides now have the opportunity to tailor their weddings down to the thread and pixel, and they are taking advantage of it."
The popularity of save-the-date cards also points to the growing size of weddings as well as the busy lives of Americans. "Families are much more spread out across the country than they once were, so weddings are now big gatherings that require lots of advance notice and preparation," said Kear.
About My Wedding Workbook - The next-generation free online wedding planner, My Wedding Workbook provides engaged couples with everything they need to manage their wedding details. Its basic wedding planning tools are easy-to-use, comprehensive and enable couples to plan every wedding-related event, from their engagement party to their ceremony and reception to their honeymoon.
About My Wedding Workbook Pro - My Wedding Workbook Pro is online event management and wedding planning software for wedding professionals, providing wedding consultants with the tools they need to manage and build their business. It also lets consultants collaborate with their clients online to build stronger relationships and facilitate the planning process.
For more information or data, contact Jeff Kear at 1-877-266-3885 or at jeffmyweddingworkbookcom
###