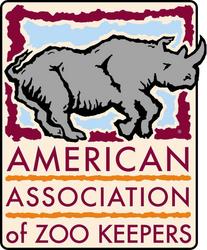 We hope that when people visit zoos and aquariums all year-round, they will thank the zoo keepers and aquarists they meet
Silver Spring, Md. (Vocus) July 21, 2008
The Association of Zoos and Aquariums (AZA) and its members celebrate the important work of zoo keepers and aquarists this week. National Zoo Keeper Week highlights the significant role of zoo keepers and aquarists in animal care and conservation.
"The Association of Zoos and Aquariums (AZA) is proud of the hard-working zoo keepers and aquarists who care for more than 700,000 animals in 218 AZA-accredited zoos and aquariums," said AZA President and CEO Jim Maddy. "Zoo keepers and aquarists are highly-educated, hard-working, and dedicated to the animals in their care."
"We hope that when people visit zoos and aquariums all year-round, they will thank the zoo keepers and aquarists they meet," says Maddy.
Created by the American Association of Zoo Keepers (AAZK), National Zoo Keeper Week is celebrated each year beginning on the third Sunday in July. During the week, zoos nationwide honor animal care professionals and the work they do in animal care, conservation, and education. There are approximately 6,000 animal care professionals in the United States.
Founded in 1924, the Association of Zoos and Aquariums (AZA) is a nonprofit 501c(3) organization dedicated to the advancement of zoos and aquariums in the areas of conservation, education, science, and recreation. Look for the AZA logo whenever you visit a zoo or aquarium as your assurance that you are supporting an institution dedicated to providing excellent care for animals, a great experience for you, and a better future for all living things. With its more than 200 accredited members, the AZA is a leader in global wildlife conservation, and your link to helping animals in their native habitats. For more information, please visit http://www.aza.org.
###