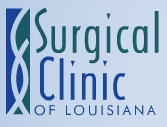 The expanded use of the LAP-BAND® System for low BMI patients is a very exciting step in the battle against obesity.
Marrero, LA (Vocus/PRWEB) February 28, 2011
Those people in Louisiana who suffer from obesity can now benefit from a minimally invasive weight-loss surgical option with a long-term success record, which until recently was reserved only for those who were about 100 pounds overweight. In February 2011, the US Food and Drug Administration (FDA) approved the LAP-BAND® Adjustable Gastric Banding System for patients who have a body mass index (BMI) as low as 30 and have at least one weight-related comorbid condition, and who have failed more conservative weight-loss therapies, such as diet and exercise and prescription drugs.
Louisiana is number two on the list of obesity prevalence among the US states, with over 33% of the population classified as obese, according to the Centers for Disease Control and Prevention (CDC). The clinical definition of obesity is a BMI of at least 30, or excess weight of 50-70 pounds. Dr. David Treen and Dr. Todd Belott at the Surgical Clinic of Louisiana (SCLA), a comprehensive weight-loss surgery program and a certified Bariatric Surgery Center of Excellence®, consider the FDA-approved expanded use of the LAP-BAND® System for significantly less obese people very timely for Louisiana patients.
"The news of the expanded use of the LAP-BAND® System for lower BMI patients is a very exciting step in the nationwide battle against obesity, especially here in Louisiana"," said Dr. Todd Belott. "Patients with a BMI of 30, or about 50 to 70 lbs overweight, have not been able to access surgical weight loss in the past. Now LAP-BAND® Surgery is available to help these patients, if they have struggled to sustain weight loss through exercise, diets and pharmacotherapy, and are looking for a long-term solution and a happier, healthier life."
The FDA approval of the low BMI indication for the LAP-BAND® System was based on a review of the 24-month data from a multi-center study to determine the safety and effectiveness of the device as an obesity treatment for adults with a BMI between 30 and 40. The expanded LAP-BAND® System indication specifically qualifies obese patients with an obesity-related comorbid condition, such as heart disease, Type 2 diabetes, high blood pressure, sleep apnea or joint problems, as significant weight loss achieved through surgery is often associated with improved, or even resolved, health problems.
LAP-BAND® System is the first and only FDA-approved weight-loss surgery option for patients with a BMI of 30 to 35. Many insurance plans cover LAP-BAND® surgery in Louisiana, and Surgical Clinic of Louisiana provides insurance assistance and financing options to patients. The SCLA staff also specializes in pre- and post-op counseling and long-term support personalized for every patient.
About Surgical Clinic of Lousiana
Surgical Clinic of Louisiana offers a comprehensive weight-loss surgery program that includes counseling, education, and support before and after the procedure. Surgical Clinic of Louisiana and West Jefferson Medical Center are certified by the Surgical Review Corporation as a Bariatric Surgery Center of Excellence® and specialize in the LAP-BAND® System, gastric bypass and gastric sleeve surgery. Headquartered in Marrero, Louisiana, SCLA offers free informational weight-loss surgery seminars on a weekly basis. To learn more, please visit http://www.sclaweightloss.com or call 504-349-6860.
###