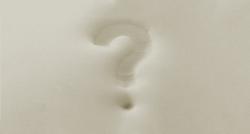 Tempe, AZ (PRWEB) March 02, 2013
As the popularity of memory foam beds continues to outrank others, new types of technology are being introduced to the market. Consumers often have difficulty determining whether the claims made in ads for these mattresses are indicative of improvements or simply rewording tired rhetoric. The terms are often confusing and shoppers are left frustrated by a lack of available research and comparisons. Industry insider WhatstheBestBed.org has recently released an intro guide to provide clear-cut answers to these problems.
The post titled "Which Memory Foam Mattress Performs Best: Traditional, Gel or Plant-Based?" begins with an overview of each "contender" and manufacturing method, including coverage of associated advantages and disadvantages. The main issues addressed in the article include the dangers of VOCs, discomfort of trapped heat and durability factors.
The article continues into each point of concern beginning with volatile organic compounds which have been linked with health concerns. Traditional memory foam mattresses are known to contain these, however plant-based memory foam as found in the Amerisleep BioPur memory foam mattress line is free of toxic VOCs.
Following this, trapped heat is addressed as a small but significant number of traditional memory foam owners have listed this as a drawback in reviews. The article explores each type of composition and methods used to address the problem. The post references a recent memory foam article from Mattress-Inquirer.com showing plant-based memory foam has been shown to offer greater breathability and cooler sleep.
Continuing with manufacturer's average response times which relate to ease of movement in bed, the article shows readers the significant difference between the slowest as demonstrated by Tempurpedic at 45-60 seconds and the nearly imperceptible 5-8 second time from Amerisleep.
Wrapping up with issues revolving around durability, price and value, readers learn more about what actually constitutes high quality in a memory foam mattress. Shoppers who are considering a memory foam mattress will appreciate ongoing research and information as provided by this article, as well as the helpful comparison table What's The Best Bed uses to summarize the main points.
WhatsTheBestBed.org is a blog dedicated to helping shoppers figure out which is the best mattress for their needs. Through easy-to-read, informative posts readers can access information on top brands and a variety of mattress types provided by unbiased, knowledgeable sources. From professional assessments and consumer reviews to coverage of the latest mattress industry headlines, the website provides a wealth of resources to consumers researching beds.