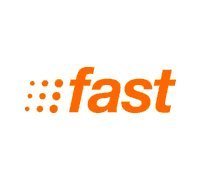 We're discovering that wireless carriers and content owners have broader content collections than ever before, and are aggressively exploring new ways of monetizing that content
GSMA Mobile World Congress, Barcelona, Spain (Vocus) February 13, 2008
Fast Search & Transfer™ (OSEAX: FAST.OL) (FAST™), the leading global provider of search technologies, today announced enhancement of the world's most complete white label search solution for operators and content providers - FAST Active Mobile. FAST Active Mobile is a search-based framework including solutions for personalized recommendations and targeted advertising on the handset. The framework allows carriers and content owners to optimize the entire content monetization lifecycle by helping consumers discover content, explore the mobile web, monetize pageviews with advertising, and track performance with analytics.
FAST Active Mobile is a white-label solution that empowers carriers and content owners to take full control over user experience. Unlike portal search solutions from major Internet brands, white label search solutions put the carriers in control so they can tune search results and drive traffic in ways that suit their business priorities.
Specifically, FAST Active Mobile provides the four most important search capabilities for driving mobile web revenue: 1) Personalized Search which cuts through the clutter of the mobile web to deliver the right content, 2) Content Federation that helps carriers aggregate content from multiple sources into a single portal 3) Recommendations that show users the right content at just the right time 4) Mobile Advertising though FAST's Ad Momentum platform that powers contextual matching on search and content pages.
The addition of advertising to FAST Active Mobile builds on advancements made in 2007 when FAST added Recommendations to the offering. This new release of Active Mobile comes at a true market inflection point - adding mobile advertising is now an imperative for all industry stakeholders.
"We're discovering that wireless carriers and content owners have broader content collections than ever before, and are aggressively exploring new ways of monetizing that content," commented Ryan Jones, Director of Telecom Product Marketing at FAST. "This means first implementing a framework that drives pageviews and content discovery. Then it means launching an ad platform that you control in order to capture revenue from those pageviews. FAST Active Mobile uses search to serve both of those specific needs."
Leading carriers are taking advantage of the FAST Active Mobile solution. MTS of Russia implemented FAST Active Mobile in the spring of 2007, and has since seen search queries grow by over 100%. Meanwhile, leading MVNO Virgin Mobile implemented components of Active Mobile through FAST partner Motricity – yielding a 50% increase in search pageviews in three months.
About FAST
FAST is the leading global provider of enterprise search technologies and solutions that are behind the scenes at the world's most innovative companies. FAST's flexible and scalable enterprise search platform (FAST ESP) elevates an organization's search capabilities, connecting people to relevant information, regardless of format or where that information resides. This drives revenues and reduces total cost of ownership by effectively leveraging IT infrastructure. FAST's solutions are used by more than 2,600 global customers and partners, including America Online (AOL), Cardinal Health, CareerBuilder.com, CIGNA, CNET, Dell, Factiva, Fidelity Investments, Findexa, IBM, Knight Ridder, LexisNexis, Overture, Rakuten, Reed Elsevier, Reuters, Sensis, Stellent, Tenet Healthcare, Thomas Industrial Networks, T-Online, US Army, Virgilio (Telecom Italia), and Wanadoo.
FAST is headquartered in Norway and is publicly traded under the ticker symbol 'FAST' on the Oslo Stock Exchange. The FAST Group operates globally with presence in Europe, the United States, Asia Pacific, Australia, South America, and the Middle East. For further information about FAST, please visit http://www.fastsearch.com.
© 2008 Fast Search & Transfer ASA - Fast Search & Transfer, FAST, Adaptive Information Warehouse, AIW, AdMomentum, Impulse and Hubway are trademarks of Fast Search & Transfer ASA. The FAST logo, FAST ESP, FAST InStream, FAST InPerspective, FAST ProPublish, FAST Contextual Insight and FAST Unity are registered trademarks of Fast Search & Transfer ASA. All rights reserved.
###