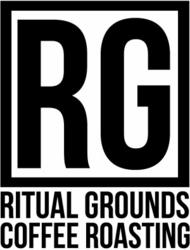 San Diego, CA (PRWEB) November 02, 2012
Ritual Grounds Wholesale Coffee Roasting realizes that Coffee continues to be the leading Fair Trade Certified product in existence with over 138 million pounds imported into the United States in 2011. "With support from consumers and businesses alike, farmers and workers have earned more than $77 million in community development premiums to farmers and workers since 1998," said Mary Jo Cook, Chief Impact Officer of Fair Trade USA. "Fair Trade Month is a time to celebrate this accomplishment and inspire a new generation of passionate supporters to help us deliver more impact to more people."
In 2012 alone, more than 120 new Fair Trade Certified™ products were launched, making it possible for shoppers to find the label in nearly every aisle of the grocery store, in restaurants and cafes, as well as online. The most local of them all are the top-grade coffees micro-roasted in San Diego, California by Ritual Grounds Wholesale Coffee Roasters.
Ritual Grounds' policy is simple: Great coffee starts with great sourcing.
The Roastmaster at Ritual Grounds Coffee Roasting scours the international coffee market, strategically choosing business partnerships with farmers with whom he can follow the product from seed to cup. From the coffee tree planting season, to sustainable cultivation practices, to handcrafted, small-batch micro-roasting, not one step is left out. With a close relationship maintained with suppliers, Ritual Grounds Wholesale Coffee Roasting is not only able to maintain their high standards of quality-assurance, but they are able to be a part of something much bigger than coffee; helping farming communities around the world support their families, and thrive.
The 3 new highly anticipated organic and Fair Trade varieties from this wholesale coffee roaster are just as exotic as they sound. The Organic Fair Trade Uganda delights with every sip of its shade-grown, hand-picked, organic washed Arabica coffees. The farm at which it's grown started as a hopeful 200 person independent, and now, with the help of fair trading, has flourish to 2,000 people now supporting their families through it. The Organic Fair Trade Mexican Oaxac a was birthed out of a contingent of farmers who wanted the right to market their own product. Today, it empowers its 2,500 cooperative members to do just that.
Ritual Grounds Wholesale Coffee Roasting also has an Organic Ethiopian which has a story almost more incredible than its famed smooth bright taste. An Ethiopian farmer who goes by Lemma Edeto has been in the coffee farming industry for 60 years. In the 1970's under the Communist Derg regime, his property and family business were confiscated. Today, more than just the farm is back under the family's control. Now they also operate their own Pinhalense dry-huller, giving them full control of the coffee up until the final stage of export.
Some naysayers question if these efforts make a difference. Celebs like Michael Franti and Grace Potter join the president of Fair Trade USA to raise a voice declaring: it does.
Rock star and activist Michael Franti, whose feel good hit "Say Hey" quickly brought him international spotlight, explains, "Fair trade means that, by doing something as simple as buying Fair Trade Certified coffee, we become directly involved in the lives of farmers by helping them improve education, health and the environment within their communities." In a recent video, Fair Trade President Paul Rice candidly describes, "There's this invisible dividend in the fair trade world -that you can't see, but you know it when you talk to a farmer. It's hope. And pride. And dignity. Because people are solving their own problems through Fair Trade."
This past Halloween, the average American spent $79.82 on candy, costumes, and decorations, the National Retail Federation reported. But globally minded coffee lovers are turning their funds towards something just as "sweet," and far more rewarding. As more and more people embrace the idea of giving gifts that benefit those in need this holiday season, a locally-roasted pound of artisan coffee is something to feel good about all year long.
This holiday season, coffee drinkers are rewarding themselves with something that doesn't just taste good, but does good; Shop Ritual Grounds Coffee Roasting's variety of fair trade and organic coffees at http://www.RitualGroundsRoasting.com.
Ritual Grounds Coffee Roasting is a San Diego-based micro-roaster of gourmet coffee, dedicated to sourcing coffee without compromise and unprecedented freshness with their roast-to-order program where coffee is shipped within 24 hours of roasting.