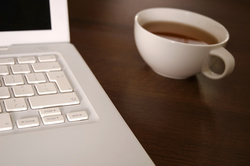 Days of completely open and unsecured Wi-Fi networks are numbered.
(PRWEB) April 14, 2010
Using existing open-source firmwares like DD-WRT, CoovaAP, Open-Mesh and a hosted and free hotspot management service by HotspotSystem.com, businesses can add new functionality to their existing routers in just a few minutes without any costs.
After they subscribe to the service, they can redirect Wi-Fi users to their own Wi-Fi start page, where users have to accept the Terms & Conditions to be able to use the internet. From that point, their computer can be identified and can be tracked retroactively.
"Days of completely open and unsecured Wi-Fi networks are numbered." - said Oliver Faludi, managing director of HotspotSystem.com. "Italy was the first country in 2005 who regulated public internet with the "Pisanu Act". Now the UK government prepares a new "Digital Economy Bill" after a UK Bar Owner was faced a $13,000 fine for copyright infringement. Eventually registration of Wi-Fi users will be a standard requirement internationally. Using our service, businesses can continue to provide free public internet to their users. "
The service comes with multiple Start Page designs, called "Skins" for cafes, hotels, etc. and can be completely customized so they can display their own logo, a daily menu, special offers or they can run ads to sponsor their Wi-Fi.
The company also offers the system with vouchers for a small fee, where people can only use the internet with a valid voucher code. In countries, where registration of users is required by the law, businesses can make their Wi-Fi more secure by giving vouchers to their guests and optionally register people so they will know exactly who used their Wi-Fi service and when.
Although there are several free hotspot management software out there, the new service of HotspotSystem.com can be an ideal choice for those who wish to control their Wi-Fi, because of the added features and easy handling. There are no additional computers required to run the service as the software is running on the router itself. Also, the company alerts the staff via email when the service is down.
###