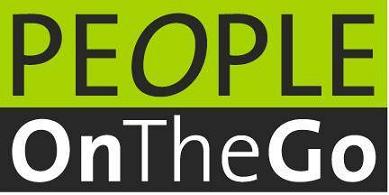 The theme of the Lunch & Learn 2.0 Webinars is: Accomplishing more with less e-mail
San Francisco, CA (PRWEB) April 19, 2007
Busy professionals are registering for the People-OnTheGo complimentary Lunch and Learn 2.0 Webinar series (http://people-onthego.com/lunchandlearn-ontheair.html)] which starts on April 19, 2007 and goes through the end of July 2007. The weekly Webinars are designed to help business managers and executives learn how the Web 2.0 technologies can benefit them and their organizations, enabling them to better share information, more easily collaborate, and cost effectively engage their audiences. The topics covered include wikis, Structured wikis, blogging, podcasting, Microsoft SharePoint, and more. These complimentary sessions, conducted via Web and audio conferencing, are 45 minutes long and are scheduled every Thursday at noon Pacific Time.
"The theme of the Lunch & Learn 2.0 Webinars is: Accomplishing more with less e-mail," said Pierre Khawand, founder of People-OnTheGo, a productivity training company in San Francisco, California. "In the midst of this unprecedented information and technology overload, users are seeking new ways to collaborate and share information without adding to an already overloaded e-mail inbox, and just as importantly without losing valuable knowledge that is often scattered in mailboxes throughout the organization," added Mr. Khawand. The current "Lunch and Learn On The Air" Webinar series, which will continue in conjunction with the "Lunch and Learn 2.0" Webinar series, was attended by thousands of participants recently, and covered productivity topics including managing e-mail, using desktop applications, as well as selecting and using smartphones.
The first Lunch & Learn 2.0 Webinar session will take place on Thursday April 19 and is titled "Wikis in action—revolutionizing collaboration". Jeff Brainard, Director of Product Marketing at SocialText, a leading wiki provider, will be presenting and demonstrating the SocialText system. "Enterprise 2.0 social software, like wikis and weblogs, enable organizations to radically improve collaboration between employees and communications with external customers and partners," said Ross Mayfield, CEO of Socialtext.
The following Lunch & Learn 2.0 Webinar session will take place on Thursday April 26 and is titled Structured Wikis--the power of two. Peter Thoeny, founder of TWiki.org, the leading enterprise wiki platform, will be presenting. "Structured wikis (also known as TWikis) at the workplace help solve collaboration challenges by empowering users to create their own wiki applications that support their daily work," said Mr. Thoeny. "Applications and content are historically controlled by the IT organization and by webmasters, but with Web 2.0 and structured wikis, we see a paradigm shift where users are in control," added Mr. Thoeny.
"We have almost 200 employees," said Arthur Clemens, a wiki champion at Lost Boys, an internet design agency located in Amsterdam, "and they are all using Twiki daily because of two killer applications that it provides, one being the telephone quick search, and the other being the ability to generate our internal blog, and both are examples of how the TWiki platform enables users--internally and also externally, to add and change content."
When it come to implementation, "Web 2.0 technologies are relatively new at the workplace; and deploying them effectively requires proper planning and training," indicated Mr. Thoeny, "and People-OnTheGo's Webinars and training is a good opportunity to learn best practices from the experts, and for helping the wiki champions who support employees in their collaboration needs and in creating wiki applications."
People-OnTheGo is making additional resources available to users in order to supplement the "Lunch & Learn 2.0" Webinar series and other productivity workshops that it offers. These resources include the "less-is-more" blog (http://less-is-more.typepad.com) where productivity tips are posted relating to managing e-mail, office applications, getting organized, managing time, and Web 2.0 technologies. Another resource is the "81-day-experiment" blog (http://81dayexperiment.typepad.com) where the latest smartphones are being reviewed including useful tips for selecting a smartphone.
As business managers and executives look for better ways to make their organizations more productive, they will be seeking the special training programs offered by companies such as People-OnTheGo to better understand, evaluate, and deploy innovative productivity tools and Web 2.0 technologies.
About People-OnTheGo
People-OnTheGo helps companies and their employees effectively manage the use of e-mail, office applications, handheld devices, and Web 2.0 technologies to save significant time, communicate more effectively, and minimize legal and security risks. The learning programs include onsite, virtual, and Web self-paced modules, as well as one-on-one and team coaching sessions.
# # #