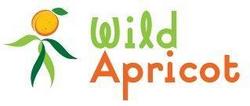 When we started Wild Apricot we were given a laundry list of reasons why our business couldn't possibly succeed
Toronto, ON (PRWEB) February 9, 2009
Tech start-up Wild Apricot (http://www.wildapricot.com ) is an example of how companies can survive and thrive in this economy. Wild Apricot offers low-cost software that fits crumpled budgets of small non-profits and delivers high-value service. After revenue growth of 182% in 2008, Wild Apricot continued to buck the economic trend posting 10% month over month growth in January 2009 and 11.7% increase in customer accounts. There are now more than 15,000 organizations registered for Wild Apricot's economical web-based software that helps non-profits and associations do more with less. The company is extremely optimistic about the year ahead in the emerging software-as-a-service market, projecting annual growth of 149%.
What drives this success amidst economic doom and gloom? CEO and 'Chief Apricot' Dmitry Buterin believes low prices and great value delivered via a constant product innovation and obsessive customer service are keys to surviving and thriving in this economy. "By focusing on the software-as-a-service market and emphasizing economies of scale, we're able to offer a solution for as little as $25 a month that replaces seven separate software systems that could cost an organization as much as $25,000 to setup and maintain (including a professional-looking interactive website -- building a custom website alone can cost $10,000 or more)."
"When we started Wild Apricot we were given a laundry list of reasons why our business couldn't possibly succeed," adds Buterin. "The list got longer when we went out looking for our first round of external funding in late 2007 -- everything from 'non-profits have no money' to 'your idea to provide free support is stupid and unsustainable.' We've proven the naysayers wrong and continue to experience stronger and stronger growth, in spite of the onslaught of bad economic times."
Unconventional Business Practices for Unconventional Times
'Chief Apricot' Buterin shared five key factors that he believes are instrumental to the company's ongoing success:
Crowdsourcing / leveraging the wisdom of its client base:
Wild Apricot has an established process to proactively seek customer input and collaboration. Customers vote and comment on suggestions by others. These suggestions serve as the foundation of the product roadmap which is openly shared online.
The personal touch in customer service:
Everyone at Wild Apricot from the most junior staff to the CEO has an active role in customer service. Buterin regularly answers customer support tickets, and as a further example, he personally replied by email to 200 customer surveys collected in December 2008.
Ongoing improvement philosophy:
Wild Apricot releases software updates every 8-10 weeks, with priorities set through its customer interaction.
Aligning everyone in the company on the same page:
Metrics permeate every department at Wild Apricot; they are shared on the company intranet and are reviewed and discussed on a rigorous daily, weekly and monthly schedule with everyone in the company. How many support requests did we process last week? What was our average response time? How many people came to our website? What percentage opened a trial account? And much more.
Going 'the Full Monty' with employees (aka open book management):
Wild Apricot's financials are disclosed and discussed with all employees, further ensuring everyone understands where the company is going which has translated into employee loyalty.
About Wild Apricot
Wild Apricot is web-based software-as-a-service designed for charities and non-profits, associations and clubs. More than 15,000 organizations have already registered to use Wild Apricot service -- integrated website content management, membership database, member self-service portal and event registration, e-mail communication, blogs and forums, and online payments. With pricing starting at just $25 per month and with a product designed for non-technical users, Wild Apricot can help even the smallest associations, non-profits and communities.
Contact:
Dmitry Buterin, Wild Apricot
416-410-4059
info(at)wildapricot.com
Colin Trethewey, Loud Frogs PR
613-220-2654
colin(at)loudfrogs.com
###