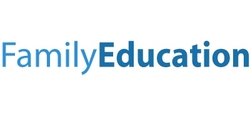 Winter Olympic Games Trivia: Did You Know?
Boston, MA (PRWEB) February 9, 2010
As the skaters lace their skates and the skiers wax their skis, fans will find everything they want to know about the Winter Olympic Games, past and present, on Infoplease.com and FamilyEducation.com. The two Web sites offer visitors a wealth of information about 2010 Winter Olympic Games athletes and events, Olympic history and an introduction to the site of this year's games: Vancouver, British Columbia.
In its special Winter Olympic Games 2010 section, Infoplease, the trusted reference site, features athlete biographies, sports previews, a timeline of Olympic history and memorable moments from past Winter Games. Fans can learn more about the 92 countries participating in this year's Olympic Games, including the tropical countries that will make their Winter Games debut in 2010.
"In these tumultuous times, with countries around the world dealing with conflicts, natural disasters and economic crises, it may be more important than ever that we come together to build a better world through athletic competition at the Winter Olympic Games," said Jess M. Brallier, publisher, Infoplease and FamilyEducation. "The information about Winter Games, past and present, that is available on Infoplease and FamilyEducation is sure to spark the Olympic spirit and create an understanding of the international importance of this global athletic competition."
Olympic trivia buffs can peruse Infoplease's "Winter Olympic Games Trivia: Did You Know?" to gather tidbits about events and athletes that will impress their friends and family while they watch the 2010 games. Or they can read Infoplease's "Winter Olympic Games Memorable Moments," a compilation of legends and tales about the cold weather competition through the years, including controversies at past Games or the impressive debut of the Jamaican bobsled team at the games in 1988.
A FamilyEducation slideshow,"2010 Winter Olympic Games Events," provides an in-depth look at five thrilling events -- ice hockey, cross-country skiing, ski jumping, figure skating and speed skating - that have appeared at every Winter Olympic Games since they were first held in 1924.
Infoplease offers Olympic enthusiasts an introduction to the newest Winter Olympic event, ski cross. Reserved for the "X" games until recently, the event is an every-skier-for-himself kind of competition. Ski jumping fans can also read about the International Olympic Committee's decision to deny women the chance to participate in ski jumping and the resulting gender-discrimination lawsuit.
"All About Vancouver," a slideshow on FamilyEducation, introduces visitors to this year's host, the third largest city in Canada, with interesting facts and figures, highlights of the Olympic venues, and information about its thriving arts communities, mild climate and numerous activities for nature lovers.
After watching hours of winter competition on television and exploring the information on Infoplease and FamilyEducation, Olympic fans can test their knowledge of events, results and participating countries by taking a special interactive "Vancouver 2010 Winter Olympic Games" quiz.
About Information Please (Infoplease.com) and FamilyEducation (FamilyEducation.com):
Infoplease is an authoritative, current and comprehensive reference site that covers world news, along with thousands of in-depth articles and interactive tools, and offers an atlas, almanac, encyclopedia, dictionary and thesaurus. With content written and maintained by professional editors, Infoplease.com strives to provide users with the most authoritative, accurate and timely reference content.
FamilyEducation is the leading online publisher of practical parenting guidance, expert family advice, printables, skill-building exercises and activities for children. FamilyEducation.com is dedicated to educating parents and parents-to-be so they can raise healthy, educated and well-rounded children.
Information Please and FamilyEducation are part of Pearson, the education, services and technology company. Pearson's other primary operations include the Financial Times Group and the Penguin Group.
###