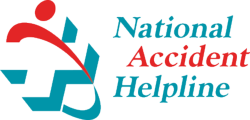 Winter cycling brings a unique set of risks
(PRWEB UK) 10 December 2012
Winter cycling risks are increased at this time of year due to the lack of visibility on the roads, and National Accident Helpline is urging cyclists to think more about their presence on the roads by using lights and wearing high visibility clothing at all times.
Beth Powell, Consumer Director at National Accident Helpline, says: "Winter cycling brings a unique set of risks. When cycling in the dark, wear something bright and reflective so drivers and other road users can see you easily. Pedestrian safety is equally important and people should always use the pavement and cross at a pedestrian crossing whenever possible. They are there for your safety."
National Accident Helpline has released statistics that show a 76% increase in cycle accident claims in October and November 2012 compared to the same period last year.
Similarly, the Department for Transport reported that figures for cyclist deaths and injuries increased by 2,030 from 2010 to 2011*.
Beth added: "We've seen a marked increase in the number of cyclists contacting us after being injured on the roads and urge all road users to take extra care at this time of year. If you are unfortunate enough to be involved in an accident on the roads that wasn't your fault, whether you are a cyclist, driver, passenger, or pedestrian, we are here to help. Contact National Accident Helpline and speak to one of our legally trained advisors."
*http://www.dft.gov.uk/news/press-releases/dft-press-20120920b/
Notes to Editors
About National Accident Helpline:
National Accident Helpline, part of the Consumer Champion Group, is the biggest and most experienced personal injury claims company in the UK, and has been helping cyclists injured through no fault of their own make successful cycle accident claims since 1993.