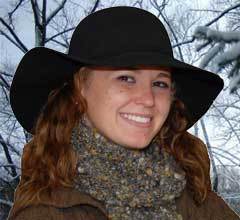 Many people do not realize that the worst areas for skin cancer and premature aging are those areas exposed to the sun throughout the year, not just in the summertime. For example, examine your arm. The most obvious sun damage is on the ever exposed hands, next in damage is the lower arm followed by the more often covered upper arm
San Diego, California (PRWEB) December 10, 2008
Stylish and functional winter sun hats and other unique winter sun protection accessories can be found at SunGrubbies.com. Sunlight, specifically UV radiation, is the Number #1 cause of skin cancer as well as unsightly wrinkles, age spots, thinning, more fragile skin, in short … dreaded premature aging? It is easy to forget about the dangers of Ultraviolet (UV) radiation during the cold winter months when the majority of your body is covered and protected with layers of clothing. But what about the face, ears, hands, and left arm of drivers?
Since 1997 SunGrubbies.com has offered a unique array of sun protective clothing and sun accessories to combat the ravages of UV radiation. According to Marta Phillips, owner of SunGrubbies.com a web-based company specializing in sun blocking clothing and accessories, "Many people do not realize that the worst areas for skin cancer and premature aging are those areas exposed to the sun throughout the year, not just in the summertime. For example, examine your arm. The most obvious sun damage is on the ever exposed hands, next in damage is the lower arm followed by the more often covered upper arm". The need for winter sun protection is especially important for children since their sensitive skin is thinner and has underdeveloped melanin.
With winter sun protection in mind, SunGrubbies.com offers warm and fashionable wide brim winter sun hats for face and neck protection, sungloves and sunsleeves for the arms and hand, and a wide selection of sunscreens including all natural, organic sunscreen choices.
About SunGrubbies.com - SunGrubbies.com has been serving sun concerned customers since 1997. As a website dedicated to UV protection you will find sun protective clothing as well as unique sun accessories such as Nose Guards, Sun Umbrellas and even SPF fabric-by-the-yard. Additionally, throughout the site, is helpful information and tips on sun related topics such as the UV Index in your area and what to do about an unexpected sunburn. For more information please contact: Marta Phillips (888) 970-1600
###