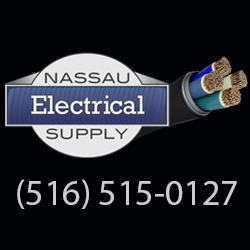 Wire & Cable
Great Neck, NY (PRWEB) March 13, 2013
President Obama has signed the order putting the "sequester" into effect, necessitating that companies involved in those areas effected alter their plans and adapt to the new economic climate. The elimination of a number of government projects and spending including areas of defense, infrastructure and housing will directly impact the sale of construction materials including wire and cable. As a result, those unique companies with the foresight to predict the impact will be able to change their methods and not only weather a potential downturn, but expand their businesses.
Nassau National Cable, in a strategic bid to expand its operations and reach new customers worldwide has altered the template for sales of wire and cable online. The parallel launch of its repurposed website with mobile apps allows for customers to access Nassau's full catalog of products no matter where they are. In today's market, customers of wire and cable can encounter extremely volatile prices due to rapid changes in the price of copper. When time is of the essence, buyers now have access to set prices and the ability to order online instantly.
Great Neck, NY - Nassau National Cable is announcing the launch of their new website http://www.nassauelectrical.com and companion mobile apps for iOS (click here) and Android devices (click here) as the premier site for online purchasing of wire and cable around the world.
For years, customers trying to buy wire and cable online have been frustrated by confusing terminology, overwhelming product choices and the inability to purchase wire and cable safely and securely online. Now, customers from experienced contractors and electricians to do-it-yourselfers, will find the information they need and the products they want fast. When asked, a majority of consumers expressed frustration with most websites inability to provide quick responses to questions and concerns. The number one problem they encountered was uncertainty as to what product they required for the job. To solve this problem, Nassau Electrical offers the option to chat live with a representative online to answer any questions the customer may have. In addition, customers will be able to buy the lengths they require for their job at set prices.
In recent months. Nassau National Cable has worked with clients such as the US Military providing wire for projects around the world, the New York Subway System, and for Hurricane Sandy disaster rebuilding projects including major rebuild projects in New York and New Jersey marinas. Nassau National Cable is an Authorized Seller of wire and cable manufactured by companies such as Coleman Cable, General Cable, Southwire, Cerro, Nexans, Republic Wire and Cable and Colonial Wire. By working directly with those companies across the country, customers are able to get their orders shipped same day.
Nassau National Cable was founded in 1950 with the stated goal of providing a wide variety of aluminum and copper wire and cables for below market prices. From their headquarters in Great Neck, NY, Nassau offers all types of wire and cable, both surplus as well as standard inventory format, from bare aluminum and copper to submersible pump cable, all cut to the exact length required. With a main distribution facility located in Millville, NJ, and other facilities across the country, they are able ensure that every order is given personal attention, including shipments overseas.
The economic climate today dictates that decisions on purchasing are made fast and with reliable information. Wire and cable prices are dictated on the ever changing commodity price of copper and aluminum. In a matter of minutes, the price of a reel of wire can increase by hundreds, if not, thousands of dollars. For this reason, the ability for the consumer to buy the product they need at a moment's notice can make all the difference.