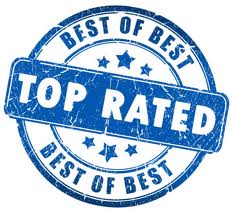 FrontPoint Security offers a superior wireless alarm system and the equipment quality is the best in the industry.
Philadephia, PA (PRWEB) March 28, 2013
The home alarm system experts at AlarmSystemReport.com reported today that they have completed their annual in depth review of FrontPoint Security, and that they have named the home alarm system company to the number one sport in its annual rankings of best wireless home alarm systems for 2013.
According to the review writers on the company's website, FrontPoint Security earned high marks for a variety of features, including its high degree of equipment reliability, the innovative wireless connectivity features included in its control panels and wireless sensors, it's generally high level of affordability, its excellent two-year equipment warranties, and its top-notch customer service rating with the Better Business Bureau.
"Given that I work in the home alarm system industry, most of my friends ask me for recommendations whenever they move or their current alarm system contract expires. The big industry names—like ADT, for example—are always on the list of companies I recommend," said Steve Ordona, PR head at AlarmSystemReport.com, "But so is FrontPoint Security. The company is a relative newcomer to the home security market, but they sure have made a splash. They do good business, provide an excellent quality, and home a truly enjoyable service experience."
This year's review was the result of a collaboration between AlarmSystemReport.com staff reviewers and writers and a group of privately contracted independent home alarm security industry and technology experts. The review process included a wide variety of factors, including equipment performance, affordability, and reliability, as well as customer service quality, technical support availability, ease of installation, and overall value and affordability. In addition to winning the best wireless home security system provider, FrontPoint Security was also rated number one on the company's list of best overall home alarm system companies.
Readers interested in seeing the entire FrontPoint Security review, or in reading other Protect America, Vivint Security, LifeShield Home Security, and ADT reviews (as well as additional information about all of these companies and more) should visit the AlarmSystemReport.com web site.
About AlarmSystemReport.com
As one of the country's leading home alarm system and home security consumer review and industry reporting experts, AlarmSystemReport.com has a goal of providing consumers with all of the information they need to make well informed and educated choices about the home alarm systems and service providers that can help them keep their homes, families, and other property as safe and secure as possible. The experts at AlarmSystemReport.com work with independent home security consultants to evaluate all of the leading home alarm system equipment and service providers and maintain a vast library of consumer reviews, reports, recommendations, and other content and contributions intended to open a window into the world of home alarm system companies. Additionally, the company undertakes an annual review of all of the top home alarm system companies and publishes annual rankings based on a wide variety of factors that rate alarm system providers in the overall category of best home alarm system provider, as well as best wireless alarm system, best DIY alarm system, best cellular alarm system, and best alarm system that includes home automation functionality.