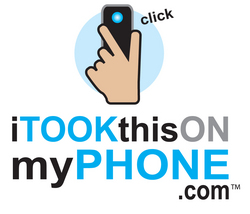 It took forever and it really was a hassle. Now I just snap the photo. In minutes, my mother can see her grandchildren on our web album. For her, it's just like being there
Cincinnati, OH (PRWEB) March 31, 2008
iTookThisOnMyPhone, a leading mobile photo-sharing company, announced today its wireless photo transfer and wireless video transfer application is now available on Windows® Mobile smartphones. A complete list of supported devices is available on the company website.
"The introduction of our technology on Windows Mobile smartphones will make iTookThisOnMyPhone available to millions more smartphone users across the world," said Jack Kuntz, CEO. "People everywhere take photos and videos on their phones and those photos and videos are trapped in their phones, or lost, if a phone is lost or stolen. Our service solves this very common problem by automatically transferring photos and video from the user's smartphone to their personal, secure website. With iTookThisOnMyPhone.com there are no wires or cables to connect and no fees for using it."
"I used to need all my cables and cords to manually upload my photos," said Margie Long, mother of two young children. "It took forever and it really was a hassle. Now I just snap the photo. In minutes, my mother can see her grandchildren on our web album. For her, it's just like being there," she continued. "This is a fantastic product and it's wonderful that it's free!"
Users can sign up for the free service at http://www.itookthisonmyphone.com, download the application to their smartphone in seconds, and immediately use it. Photos from the smartphone are automatically transferred to the user's personal online photo gallery hosted by the company. Users choose if they want their photos or video to be shared with others, or remain private, and they can see their photos on their website in seconds.
Once on the website, users can create their own photo albums, email them to friends and family, upload them to popular social networking sites and keep them for a lifetime in one safe, secure place.
Since its launch in fall 2007, iTookThisOnMyPhone has proven itself to be a popular and extremely easy-to-use application with an ever-expanding user base in more than 80 countries. The launch of the Windows Mobile version expands iTookThisOnMyPhone beyond its existing service on BlackBerry 8100 and 8300 Series ™ wireless smartphones.
About iTookThisOnMyPhone, Inc.
Founded in 2007 by industry veterans that have built several leading third-party applications, iTookThisOnMyPhone.com's patent-pending photo workflow system is a complete solution that enables users to easily manage the photos they take with their smartphone cameras.
For more information, visit: http://www.itookthisonmyphone.com.
The BlackBerry and RIM families of related marks, images and symbols are the exclusive properties and trademarks of Research In Motion Limited-used by permission. Motorola, Nokia, Microsoft Windows, Nokia Symbian, Treo, HTC and Samsung are trademarks of their respective companies and iTookThisOnMyPhone.com and associated services are neither sponsored by, authorized by nor affiliated with those companies.
Contact:
iTookThisOnMyPhone.com Corporate:
Jack Kuntz
Email: jack.kuntz(at)itookthisonmyphone.com
(513) 543-9788
Daniel Zito
Email: daniel.zito(at)itookthisonmyphone.com
(513) 560-4477
Public Relations:
Mike Dektas
Email: mdektas(at)dhacustomerconnect.com
(513) 266-3590
###